Making our new collection Audio Guide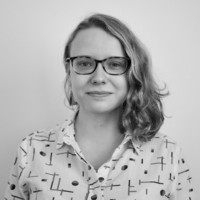 Jane Simkiss, Curator
We are excited to welcome our visitors back to Leamington Spa Art Gallery & Museum, after such a long time away from our beloved collection. We hope you are as excited as we are to get back into the Royal Pump Rooms!
We are always looking for new ways to tell the stories of the many fascinating objects we have on display. As we have had to remove some of the interactive touch elements of our displays due to safety measures, we thought this would be a great time to record an audio guide to the collection!
Our audio guide currently has ten stops, each focused on an object or artwork on display in the Art Gallery. These stops are narrated by our new Fine Art curator Jane and explore in a little more depth the history of these objects and the lives and inspiration of the artists who made them. You can listen to all the stops at once as part of a guided tour, or dip in and out to curate your own tour of the art gallery.
We hope these stops will increase accessibility to our collection and offer a new way to learn about our artworks. The beauty of our recordings is that you don't necessarily have to be in the gallery to listen to them! You can use our audio guide to whet your appetite before visiting, find out more about the collection after your visit or continue to interact with our collection from the comfort of your own home.
Like many others, most of our team has been socially distancing and working from home over the last few months. As such, we haven't been able to make it into a recording studio to create our audio guide. We are really pleased with what we have been able to achieve on our own, but please bear with us if the sound quality isn't as great as that on other audio guides you might have listened to elsewhere!
If you love our audio guide as much as we do, we hope to be able to record new stops with better equipment in the future to accompany new displays, exhibitions and re-hangs of the permanent collection.
We can't wait to find out what you think of this new development and in the meantime, welcome back to Leamington Spa Art Gallery & Museum!