Friends of Leamington Art Gallery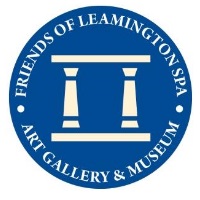 The Friends of Leamington Spa Art Gallery & Museum was founded in 1967 at the instigation of Leamington Borough Council's Librarian and Curator with the aim of supporting the Art Gallery & Museum. It began with 40 members. Since then the membership has grown steadily and the society has helped the Art Gallery and Museum in many different ways:
Funding towards the purchase of paintings, ceramics, and other works of art.
Support for items of local interest such as the conservation of a C19 marble basin from the now demolished Aylesford Well House in Leamington Spa.
Conservation and reframing of works within the Art Gallery and Museum collection.
Funding of school visits to the gallery and an annual FLAG Schools Award.
Funding of exhibition catalogues.
Funding of a People's Award Prize at the Biennial Open Exhibition.
Watershed, 2010 © Edmund de Waal, photograph Michael Harvey, courtesy of artist and LSAG&M
The Annual Subscription for membership of FLAG is £12.00 per person.
Members benefit from a series of monthly talks between October and April, excursions to places of special interest over the summer, a 20% discount at the Royal Pump Rooms shop, twice yearly newsletters and a free exhibition catalogue when financed by FLAG.
To become a member of FLAG, please download a membership application form from the dedicated FLAG website. Membership forms are also available in the foyer of the Pump Rooms, or email us at: friendsofleamingtonartgallery@hotmail.co.uk.