Schools
Schools Programme
Learning is at the heart of Leamington Spa Art Gallery & Museum, with exciting schools workshops, creative adult courses, inspiring projects and participatory programmes.
Get more from your visit with our online resources and on-site activities.
All of our trips are run by qualified teachers and can be adapted to suit K.S1 or K.S2. You can choose either a half day or a whole day experience.
Victorian Leamington
This cross curricular trip brings to life the story of Leamington, it's Spa water and circus elephants. It includes an entertaining tour of the Royal Pump Rooms and their gardens, characters dressed in historic costumes, Victorian games and a craft. You can choose from Victorian toy making or pottery elephants. A 'must' trip for any local child who will leave with an understanding of how our town grew into what it is today.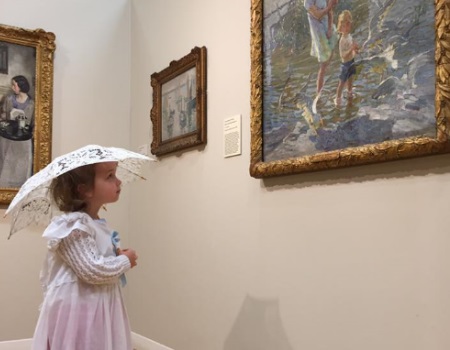 Animation
Have a tour of our artworks and then use tablets and software to create stop motion animation films. A fun and creative way of bringing our collection to life and perhaps giving children a taste for a career as a film maker!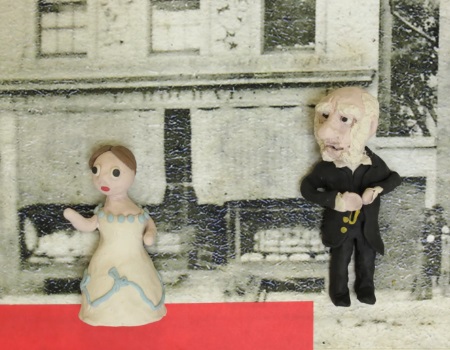 Pottery
An introduction to shape and form, giving an opportunity to look at objects in the gallery and museum and then explore various pottery techniques. A chance to be creative and messy!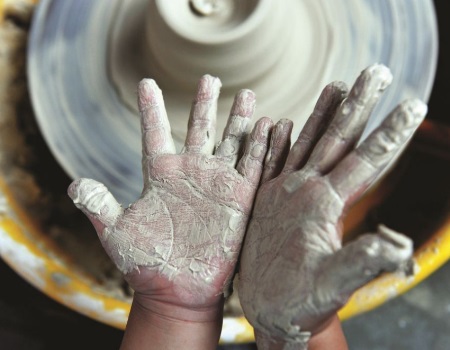 Welly Walk at the Royal Pump Rooms - aimed at early years!
Come and enjoy a stomp in the park, go on the 'elephant walk' and discover the amazing wildlife and trees in the park. Enjoy a fantastic educational experience on your doorstep including a mini beast trail and outdoor sculpture with a Learning & Engagement Assistant.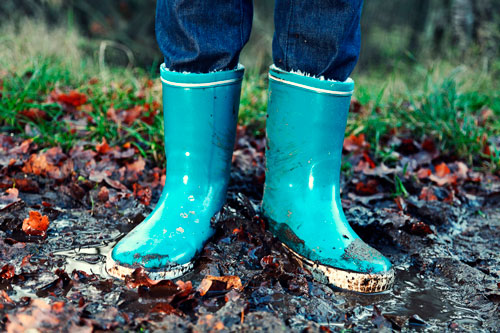 For enquiries regarding our prices:
We have separate toilets for use by schools and a room available for lunch
Our education and museum work is run in partnership with The Herbert and the V&A and can include visits and shared working. Funding available for pupil premium and travel.
You can download information and a risk assessment here.
Self-guided trails
The Art Gallery Trail, suitable for children up to 12 and families, takes approximately 30 minutes and helps children to guide their own learning experience and explore the Gallery. Art Trail (PDF)
Why not take yourself on a mini-tour of historic Leamington Spa by downloading one of our self-guided trails?
Discover Old Leamington and 'Taking The Waters' (PDF)
For younger children there are Haddie's trails, available from the reception desk.
Haddie's Gallery
Join Haddie the circus elephant and explore our family gallery to discover what life was like for a child in Victorian Leamington Spa. Find out about Sam Lockhart, the world famous elephant trainer, journey along the river Leam and try out games played by Victorian children. There are fun interactive activities, exciting historical objects and artworks from across our collections.
The Art Cart is available for use every day and contains a variety of materials and activities for all ages. The only requirement is creativity!
Learn a new skill or perfect your technique with our adult art workshops. Explore the current exhibitions with expert tuition by professional artists.
Learn something new in your lunch break. Friday Focus lunchtime talks cover a wide range of topics. Come and discover some of the fascinating facts and stories behind our exhibits.
Come along for an afternoon of craft, tea and chat every second and fourth Sunday of the month! Join skills sharers from Action 21 to learn more about craft, meet new people and get creative. If you're working on something special or just starting out, we would love you to drop in!