Exhibitions
CURRENT EXHIBITION:
Modern Pre-Raphaelite Visionaries: British Art 1880 - 1930
Our summer blockbuster exhibition 'Modern Pre-Raphaelite Visionaries' offers you the chance to rediscover a host of 'forgotten' British artists working at the turn of the twentieth century.
Artists include Frederick Cayley Robinson, Evelyn Pickering De Morgan and Charles Ricketts. These artists sought to understand their place in the changing modern world by re-examining the nostalgic and romantic art of the Pre-Raphaelite Brotherhood. The exhibition is a rare opportunity to see the Gallery's important collection of Modern Pre-Raphaelite artwork in the context of significant loans from around the country including works from Tate, the British Museum, the Fitzwilliam Museum, Manchester Art Gallery and many more. Spirituality, symbolism, legends, and folklore fill the remarkable paintings and drawings on display in what is the first exhibition to explore this fascinating period of British art.
Opens Friday 13th May.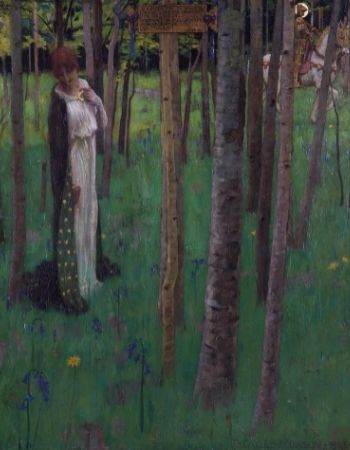 Past Exhibitions: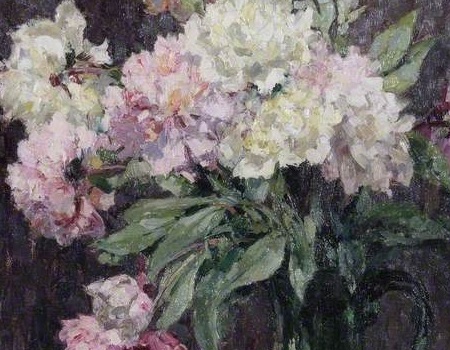 Outgrowing: Flowers and female artists, 1700 to now
This exhibition explores the reasons why female artists and designers have so often been associated with flowers.
Throughout history female artists have been encouraged to focus on flower painting, and often excluded from other subjects. Despite these limitations, many women made significant, often radical contributions to art and science through their study of flowers. Others built successful careers at a time when women still struggled for acceptance in the workplace. Flowers continue to be source of inspiration for contemporary female artists and are still often seen as a feminine subject matter.
Works on display range from stunning 18th-century still-life paintings and pioneering botanical drawings to intricate Victorian crafts and modern artistic experiments with colour and light. The exhibition is a chance to see important loans from major collections such as the Royal Academy, the Courtauld Gallery and the Royal Botanic Gardens, Kew. It also features works by local artists and designers from Elizabeth Whitehead to Jennie Moncur.
This exhibition is generously supported by the Finnis Scott Foundation
Image: Elizabeth Whitehead, Peonies, 1928, Leamington Spa Art Gallery & Museum.
I:DNA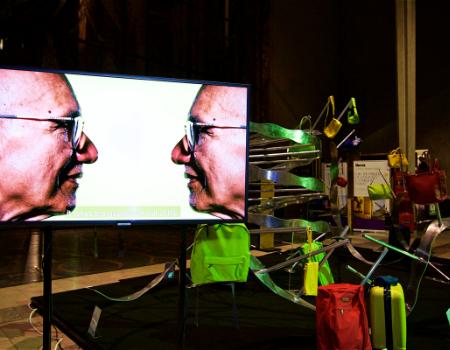 Location: Main Gallery
I:DNA is a touring art installation and represents a journey though the lives of families affected by inherited genetic conditions. As artists working with Dr Felicity Boardman it is not our role to position ourselves but to ask questions and to bear witness to the impact of our changing world and to reflect the narratives of human experience. I:DNA draws on the metaphor of the airport departure lounge from which we embark with a ticket for an unknown journey through life. The DNA helix sculpture with its luggage suggests the genetic 'baggage' that we all carry. The helix is unravelling, weighed down by the baggage. Its arms trail across the ground. The use of polished aluminium suggests the contemporary age of technological advance and the everyday objects are both familiar and strange when seen out of context. The stories of ordinary people are told with gentle simplicity in song and spoken word. Their courage is quietly moving, the colours of the whole installation evoking the joy and pain of the human experience.
Picture of Health: Art, Medicine & the Body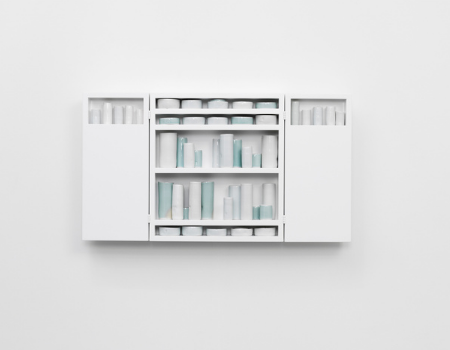 Location: Main Gallery
This re-hang considers how artists have explored the relationship between art, medicine and the body.
The last year and a half has thrown a spotlight on our experience of illness and well-being. Using Leamington Spa Art Gallery & Museum's collection of artworks with a medical theme, this display seeks to explore what it means to be healthy in 2021.
Listen to this exhibition's audio guide here.
Edmund de Waal, Watershed, 2010, © Edmund de Waal Courtesy of the artist. Photograph Michael Harvey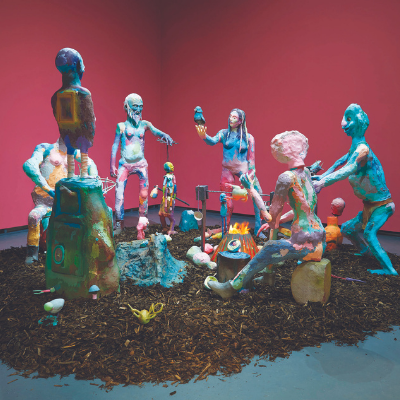 Coventry Biennial 2021: HYPER-POSSIBLE
8 October 2021 - 9 January 2022
HYPER-POSSIBLE brings together newly commissioned projects and existing artworks from national collections, creating an opportunity to look back at what has made the local area unique, while also reflecting on an increasingly complex global situation.
The exhibition references the radical nature of our area's history while also signifying a positive way forward following a deeply difficult 2020 and 2021. The exhibition explores the legacies of artist-led networks, activisms and pedagogies that have emerged from and through the local area since the 1960s. These mark the region as an outstanding exemplar of innovative, experimental and radical artistic practice.
This exhibition is generously supported by: UK City of Culture 2021, Arts Council England, Coventry City Council, Art Fund, Warwick District Council, Leamington Spa Art Gallery and Museum, Arts Council Collection, British Council, Herbert Art Gallery & Museum, Rugby Art Gallery and Museum, Soft Opening, University of Warwick.
For information on the full Coventry Biennial 2021 programme, please visit: www.coventrybiennial.com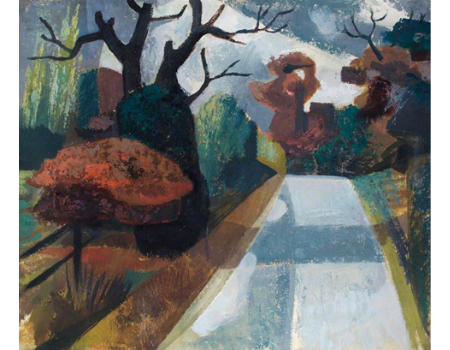 Image: Hugh Richard 'Dick' Hosking's Warwickshire Landscape c. 1965
Location: Temp Gallery
Modern Mercia: Post-war art in Coventry and Warwickshire 1945-1970 explores the rich variety of architecture, art and design produced in Coventry and Warwickshire after the Second World War, and the context in which it appeared.
Changing political priorities and the economic downturn of the 1970s saw the waning of the post-war optimism that had supported such a widespread programme of public art. In the following years, appreciation and understanding of the significance of the art and architecture produced in this period has lessened. Some of the public sculpture, particularly in Coventry, has fallen into disrepair and is under threat from re-development. This exhibition hopes to highlight the importance of the post-war art and design produced in this region and encourage visitors to recognise and re-engage with the public art around them.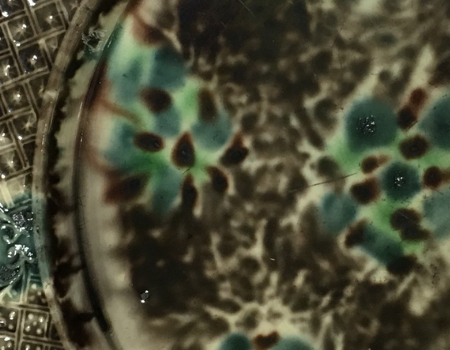 Making Histories: New Responses to the Ceramics Collection
After being postponed for several months and available online only, the Making Histories exhibition is now open!
Seven contemporary ceramic artists from the across the Midlands have been invited to respond to Leamington Spa Art Gallery & Museum's diverse collection of ceramics. Rupert Brakspear, Dylan Bowen, Rhian Malin, Michelle Taylor, Rose Wallace, John Wheeldon and Jon Williams will show their work alongside some of the historical objects which inspired them, from Roman kitchenware to Regency tea-sets.
To view the dedicated online exhibition page, please click here.
Cornelia Parker: One Day This Glass Will Break
December 2019 - 1st March 2020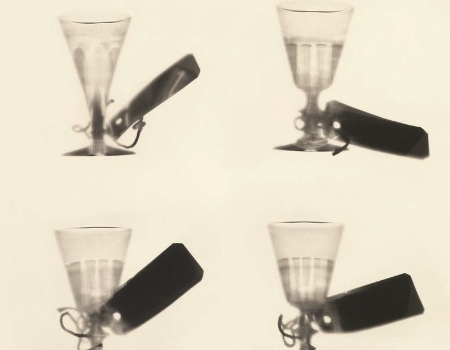 A collection of Cornelia Parker's hauntingly beautiful photogravure etchings.
One Day This Glass Will Break is an exhibition of Cornelia Parker's hauntingly beautiful photogravure etchings. Parker was shortlisted for the Turner Prize in 1997 and has become one of the UK's best known visual artists with work in many national collections. The prints on display are the result of her recent experiments in photography and printmaking. They will be shown
alongside items from Leamington Spa Art Gallery & Museum's large and world renowned collection of glassware acquired from Francis Jahn in the 1950s.
ARTIST ROOMS: DIANE ARBUS
20 September – 1 December 2019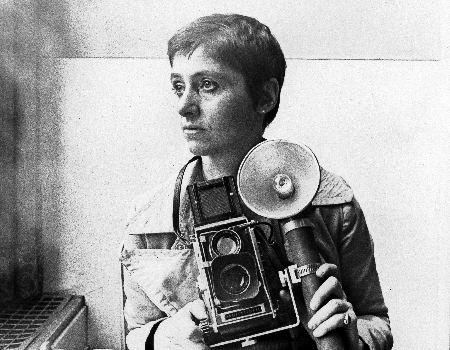 Diane Arbus (1923-71) is considered one of the great figures of American photography. She pioneered the photographic
approach that bridges the gap between documentary and fine art, through her commitment 'to photograph everybody'.
The works in the exhibition are drawn from the ARTIST ROOMS collection. ARTIST ROOMS is a collection of international modern and contemporary art jointly owned by Tate and National Galleries of Scotland. Please see the ARTIST ROOMS website for more information www.tate.org.uk/artist-rooms.
#humansofleamington is a series of photographic portraits of people who live and work in Royal Leamington Spa, inspired by the ARTIST ROOMS: DIANE ARBUS exhibition. The portraits, in the style of Arbus' work, unpick and explore the themes of self-identity and self-expression.
To celebrate the launch of the exhibition, we have commissioned, with the support of our young Ambassadors, a series of 30 portraits of local creatives, which will feature online and in and around Leamington Spa's Old Town and Town Centre from late September until 5 December 2019.