Exhibitions
Exhibitions
Journey Through Japan
Touring exhibition on loan from the Horniman Museum & Gardens
20 January - 2 April 2017
Marjorie Bell (1890-1962) was born in Edinburgh and brought up in Australia. In 1903, she left her home on a sheep station at Shelford in Victoria to travel around Japan with her mother Hester and cousin Leslie.
During their two month journey through the country they took photographs and wrote a diary. This record of their visit will be displayed alongside items from our collection of Japanese objects, prints and ceramics.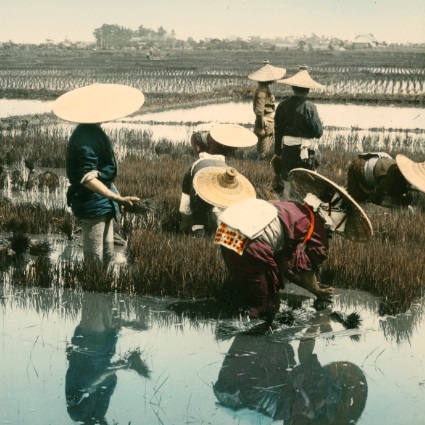 Paddy Fields, Nagoya, hand-coloured glass lantern slide, courtesy of the Horniman Museum & Gardens
Upcoming exhibition
THE OPEN 2017
14 April - 25 June
This biennial exhibition is open to all professional artists based in the West Midlands. Open exhibitions have been a popular feature at Leamington Spa Art Gallery & Museum since the 1930s and provide an opportunity to view and purchase a wide selection of works of art.
To qualify for entry you must be an artist or maker over 18 years of age, living, working or studying in the West Midlands region which comprises: Herefordshire, Shropshire, Staffordshire, Warwickshire, Worcestershire and the Metropolitan Districts of Birmingham, Coventry, Dudley, Sandwell, Solihull, Walsall and Wolverhampton. Works must have been completed after 1 January 2016.
For 2017 we will be introducing and online submission option. Artists are invited to submit a maximum of two artworks via the online submission portal. An admission fee of £8 per artwork will be charged for the submitted work(s). Alternatively artists can bring in their work to the Art Gallery & Museum on Thursday 6 April. The judges will then make the selection for works to be included in the show.
For more information please contact prooms@warwickdc.gov.uk where you will be added to the OPEN mailing list and receive further information on how to get involved.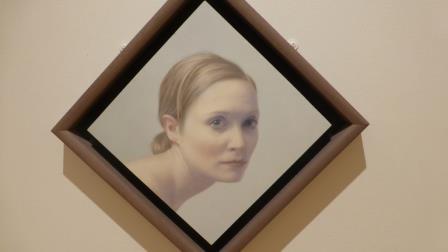 Neil Moore, The Ineluctable Modality of the Visible, oil paint, winner of the OPEN 2015