Exhibitions
Are You In This? Leamington Spa in the Great War
28 July - 11 November 2018
This exhibition will mark the centenary of the end of the First World War, and tell the story of Leamington Spa and its people during the conflict. It will look at the experiences of local women and men who served in the war, from fighting at the front to caring for the wounded.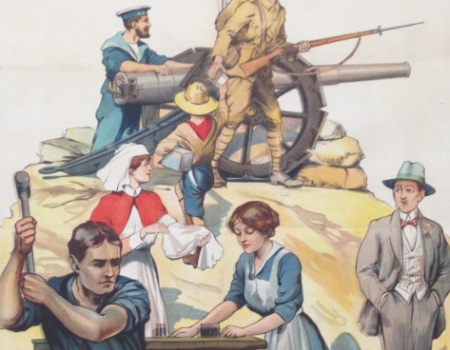 Read our blog to hear stories from the Great War
Amy Sharrocks
30 November 2018 - 24 February 2019
The first major survey of the work of sculptor, filmmaker and live artist Amy Sharrocks, showing works from over a decade of making, collecting and conversations.
The exhibition brings together a significant body of artworks exploring the elusive qualities through our fingers like water, unfolding around the building and stretching across Leamington Spa.