Exhibitions
THE OPEN 2017
14 April - 25 June
Biennial exhibition open to all professional artists based in the West Midlands. Open exhibitions have been a popular feature at Leamington Spa Art Gallery & Museum since the 1930s and provide an opportunity to view and purchase a wide selection of works of art.
To qualify for entry you must be an artist or maker over 18 years of age, living, working or studying in the West Midlands region which comprises: Herefordshire, Shropshire, Staffordshire, Warwickshire, Worcestershire and the Metropolitan Districts of Birmingham, Coventry, Dudley, Sandwell, Solihull, Walsall and Wolverhampton. Works must have been completed after 1 January 2016.
For 2017 we introduced an online submission option. Artists were invited to submit a maximum of two artworks via an online submission portal. Alternatively artists brought in their work to the Art Gallery & Museum on Thursday 6 April. The judges then made their final selection for the exhibition.
The judges for this year are:
Katharine Barker, Chair of the Association of Midlands Artists and a locally based, practising artist, working mainly in ceramics and textiles.
Louise Campbell, Emeritus Professor of History of Art at the University of Warwick and a trustee of the Hosking Houses Trust which award arts fellowships to women.
Robert Wenley, Deputy Director and Head of Collections at the Barber Institute of Fine Arts, University of Birmingham, where he has worked since 2010. He was previously a fine art curator at the Burrell Collection, Glasgow and the Wallace Collection, London.
This year's winners for the OPEN 2017 Award are: Nicola Durrant with Storm Clouds Approaching and Wendy Campbell-Briggs with Lacrimae Rerum VIII (Tears of Things).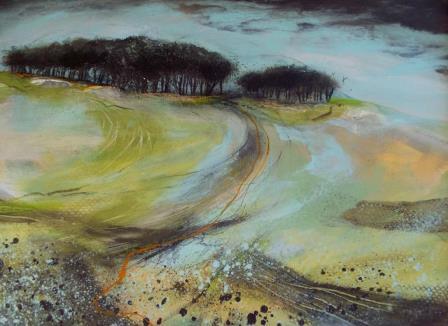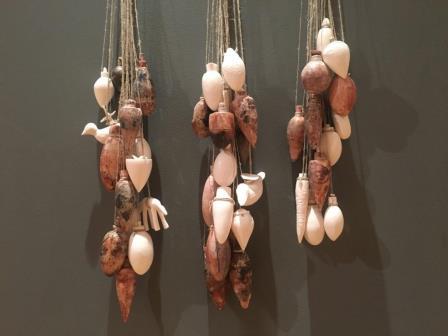 Upcoming exhibition -
Drawn From Life
7 July - 17 September 2017
Artists have been drawing the figure for centuries, from carefully composed life drawings to people caught unaware at leisure or work. This exhibition brings together some of the finest examples from the Arts Council Collection. The exhibition will include works by L.S. Lowry, Peter Blake, Elisabeth Frink, Barbara Hepworth, Lucian Freud, David Hockney and many other significant artists.