Sleeping Beauty Pantomime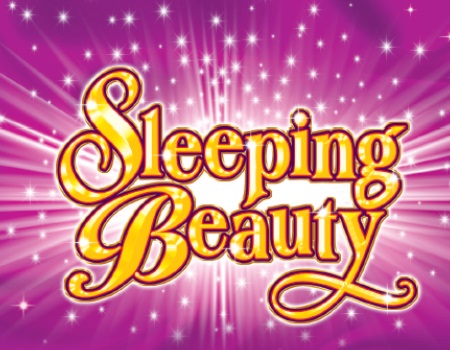 Date: 2nd December 2017 - 31st December 2017
Location: Main Stage, Royal Spa Centre
Come and join us for a beauty of a pantomime this festive season.
With last year's production being described as being full of "fun, flair and laughter" (Leamington Courier) the Royal Spa Centre are planning another spectacular show this year with the magical tale of Sleeping Beauty.
Once again the show will have all the ingredients for a perfect family panto with spectacular sets and costumes, fabulous songs and dances and bags of slapstick fun!
Book your tickets now as Sleeping Beauty is a pantomime not to be missed!
"I couldn't say enough good things about this show, I proper belly laughed… lots… It's super flipping fab" Whatsgoodtodo.co.uk on our 2016 pantomime Beauty and the Beast.
"perfect tonic to the doom and gloom of 2016…, this really is a show for all the family." Leamington Observer on our 2016 pantomime Beauty and the Beast.
Group discounts are available for groups of 10 or more, please contact the box office for more information on 01926 334418.
Sleeping Beauty Competition!
This year's pantomime celebrates the classic tale of Sleeping Beauty where a princess falls into a deep sleep for 100 years and is eventually awakened by a handsome prince. Imagine being asleep for 100 years, all the things you would have missed and how different life and the world around you would be - we would like to know what it is you would do if you'd just woken up from a 100 year deep sleep. Maybe you would eat your favourite food or play with a favourite toy or invent a time machine to go back 100 years! Let us know your ideas by downloading the form below - be as creative as you like. You can include a drawing to go with your description, stick things on or even film a video and upload it to social media and tag us on Instagram: @royalspacentre Twitter: @spacentre or Facebook @royalspacentreandtownhall #leamingtonpanto
Deadline for entries is 5pm on Friday 1st December. 5 Winners will be picked by our Panto Cast Judging panel and announced before 5pm on Monday 4th December. Each WINNER will receive a family ticket to this years panto. All ages welcome to enter. *terms and conditions apply.
Click here to download the entry form.

Cost: From £13.50
More events