Steeleye Span's 50th Anniversary Tour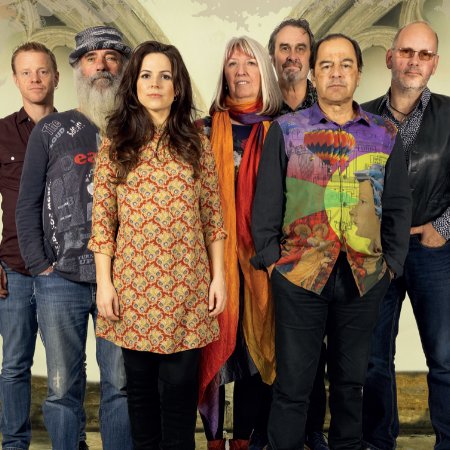 Date: 13th May 2022
Location: Main Stage, Royal Spa Centre
Time: 19:30 - 22:00
Rescheduled from 12th May 2021 to 13th May 2022.
This event is now taking place on a new date. If you had bought tickets for the original date, you will shortly receive an email informing you of the new details. Please retain your original ticket as this will be valid for the new date.
If you had purchased a ticket for the original date and now are unable to attend the new date, we can process a refund for you.
If you need a refund, please respond to the email that was sent by us with your name, contact number and ticket details, and we will make sure to call you and process the refund as soon as possible.
---
1970 would prove to be a vintage year for music and the start of an era that would change the world. For Steeleye Span – formed the year before - it would mark a major milestone. The band released their debut album Hark The Village Wait, a record that would not only launch one of the most enduring stories in the folk world and beyond but also come to influence further generations of artists. Five decades on and the band, led as ever by the iconic vocals of Maddy Prior and with a seven piece line-up featuring some of the most skilled musicians on the UK folk scene, their 50th anniversary tour will be a celebration of the key tracks from that famous album as well as favourites and gems from their long and famous career.
"Don't miss them..." - The Independent
NOTICE: We have changed ticketing software, meaning you can no longer book tickets using this page. Tickets can be bought for all of our shows here
Cost: £24.50/ £26.50
More events