POSTPONED: Steeleye Span's 50th Anniversary Tour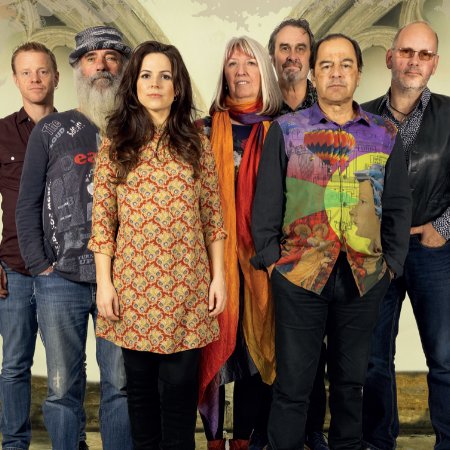 Date: 13th May 2020
Location: Main Stage, Royal Spa Centre
Time: 19:30
POSTPONED DUE TO COVID-19
Unfortunately, we have been advised from Central Government to close our venues; the Royal Spa Centre and Cinema, the Royal Pump Rooms and Town Hall to prevent the spread of COVID-19.
The Box Office team will be in contact with ticket holders for events in the next four weeks (Tuesday 17th March – Tuesday 14th April). If the closure period is extended, we will be in touch with bookers for future events in good time.
Please do not attempt to contact the Box Office as they are receiving a large volume of calls.
We apologize for the disappointment and disruption this may cause. The safety and well-being of our audiences, staff, artists and performers is of paramount importance.
Please continue to check our websites and social media channels for further information.
1970 would prove to be a vintage year for music and the start of an era that would change the world. For Steeleye Span – formed the year before - it would mark a major milestone. The band released their debut album Hark The Village Wait, a record that would not only launch one of the most enduring stories in the folk world and beyond but also come to influence further generations of artists. Five decades on and the band, led as ever by the iconic vocals of Maddy Prior and with a seven piece line-up featuring some of the most skilled musicians on the UK folk scene, their 50th anniversary tour will be a celebration of the key tracks from that famous album as well as favourites and gems from their long and famous career.
"Don't miss them..." - The Independent
Cost: £24.50/ £26.50
More events