Chloe Academy of Dance: Decadence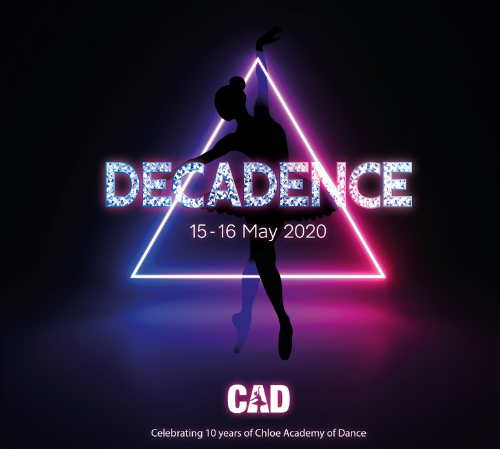 Date: 7th May 2021 - 8th May 2021
Location: Main Stage, Royal Spa Centre
Please note, this event has been rescheduled.
This event is now taking place on a new date. If you had bought tickets for the original date, you will shortly receive an email informing you of the new details. Please retain your original ticket as this will be valid for the new date.
If you had purchased a ticket for the original date and now are unable to attend the new date, we can process a refund for you.
If you need a refund, please respond to the email that was sent by our Box Office us with your name, contact number and ticket details, and we will make sure to call you and process the refund once as soon as possible.
---
Sunday 8th November will now take place on Friday 7th May - 7.30pm
Monday 9th November will now take place on Saturday 8th May - 7.30pm
Celebrating their 10-year anniversary, Chloe Academy of Dance present to you Decadence.
An extravaganza of music, song and dance. Performed by talented girls and boys from ages 2-18 years.
A glittering performance to delight and astound you...

Cost: Full: £15 Conc: £13
More events