Comedy Club 4 Kids 2020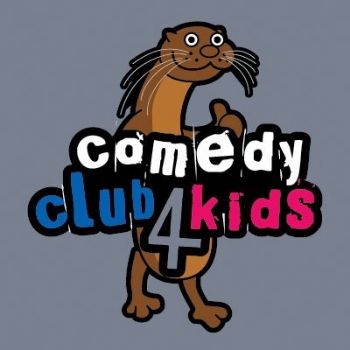 Date: 9th October 2021
Location: Studio, Royal Spa Centre
Time: 14:30 - 15:30
Like the name says it's a Comedy Club 4 Kids!
This event is now taking place on a new date. If you had bought tickets for the original date, you will shortly receive an email informing you of the new details. Please retain your original ticket as this will be valid for the new date.
If you had purchased a ticket for the original date and now are unable to attend the new date, we can process a refund for you.
Unfortunately, however, we are unable to do this until our Box Office reopens.
If you need a refund, please respond to the email that was sent by us with your name, contact number and ticket details, and we will make sure to call you and process the refund once we have reopened.
If you would like to buy tickets for this event, you are currently able to do so through our website only. Phone calls to the Box Office will not be answered.
---
Cracking entertainment for everyone over six years old and under 400 years old (no vampires). We have the best comedians from the UK and world circuit doing what they do best… but without the rude bits!
Since 2005, the Comedy Club 4 Kids has been getting the best stand-ups and sketch acts from the international circuit to do their thing for an audience of children and their families… but without the rude bits! It's just like a normal comedy club, but it's on in the day, kids are allowed in, and thus there is a higher than usual chance of heckles like "why is that your face!?"
'A highlight for children... giving them a taste of some of the biggest names in comedy with the fun, rowdy feel of a real comedy club.' The Guardian
'The perfect way to entertain the whole family.' Three Weeks
'The ethos is just right' The Daily Telegraph
'This show was great!' The Scotsman
www.comedyclub4kids.co.uk
Suitable for ages 6+

Cost: £9
More events