Scummy Mummies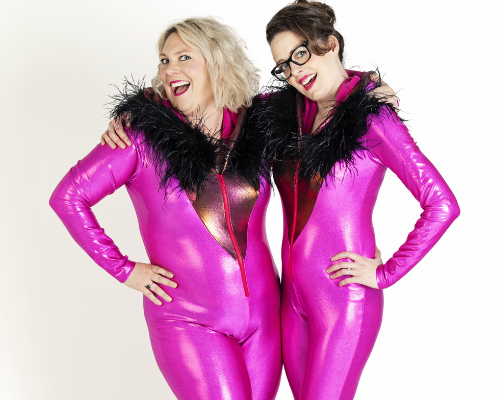 Date: 7th October 2021
Location: Main Stage, Royal Spa Centre
Time: 20:00 - 21:45
Back by popular demand!
This event is now taking place on a new date. If you had bought tickets for the original date, you will shortly receive an email informing you of the new details. Please retain your original ticket as this will be valid for the new date.
If you had purchased a ticket for the original date and now are unable to attend the new date, we can process a refund for you.
Unfortunately, however, we are unable to do this until our Box Office reopens.
If you need a refund, please respond to the email that was sent by us with your name, contact number and ticket details, and we will make sure to call you and process the refund once we have reopened.
If you would like to buy tickets for this event, you are currently able to do so through our website only. Phone calls to the Box Office will not be answered
---
Back by popular demand! Following their sell-out run at the Edinburgh Fringe, comedians Ellie Gibson and Helen Thorn return to Leamington Spa with an all new show – new songs, new jokes and new catsuits. This show celebrates the scummier side of parenting, from drinking wine at teatime to hiding from the PTA. Expect standup, sketches, songs, and some very scummy stories. Guaranteed to make parents laugh and non-parents happy about their life choices. May contain strong language and adult material, suitable for 18+
NOTICE: We have changed ticketing software, meaning you can no longer book tickets using this page. Tickets can be bought for all of our shows here
Cost: £21
More events