POSTPONED: Tom Houghton - Honour Tour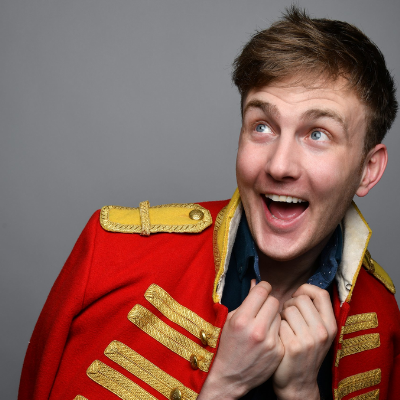 Date: 28th May 2020
Location: Studio, Royal Spa Centre
Time: 19:30
POSTPONED DUE TO COVID-19
Unfortunately, we have been advised from Central Government to close our venues; the Royal Spa Centre and Cinema, the Royal Pump Rooms and Town Hall to prevent the spread of COVID-19.
The Box Office team will be in contact with ticket holders for events in the next four weeks (Tuesday 17th March – Tuesday 14th April). If the closure period is extended, we will be in touch with bookers for future events in good time.
Please do not attempt to contact the Box Office as they are receiving a large volume of calls.
We apologize for the disappointment and disruption this may cause. The safety and well-being of our audiences, staff, artists and performers is of paramount importance.
Please continue to check our websites and social media channels for further information.
Tom Houghton: Honour Tour

***** "Clever, passionate, soulful' – The New European
***** "Get a ticket today. Tomorrow may well be too late. A Star is Born' – One 4 Review
***** "A twisted view of the world" – The Sunday Express
**** "This unexpected tour de force warrants a 21-gun salute" – The Daily Telegraph
**** "A crafty idiot" – The Daily Mail
**** "Now that's class" – Fringe Guru

"The Honourable" Tom Houghton has been storming the comedy circuit with his hilarious stories and sharp-eyed silver spoon observations. Whether it's growing up with a Dad who is the Ex-Chief of Defense Staff, living in the Tower of London or lifting the lid on the all-boys boarding school environment. Every tale will fascinate, make you think while at the same time have you doubled over with laughter!
Now the total fringe sell-out, star of Comedy Central's 'Roast Battle' and critically-acclaimed star of BBC and Channel 4 and First Dates, Tom is the ultra-privileged master of making the seemingly unrelatable, relatable. Come and witness a rare look behind the curtain of a world known by so few. Inhabited by larger than life characters, hilarious mis-adventures and discover that true honour often lies where you'd least expect.
Cost: Conc. £14/ Full. £16
More events