Mark Thomas: Fifty Things About Us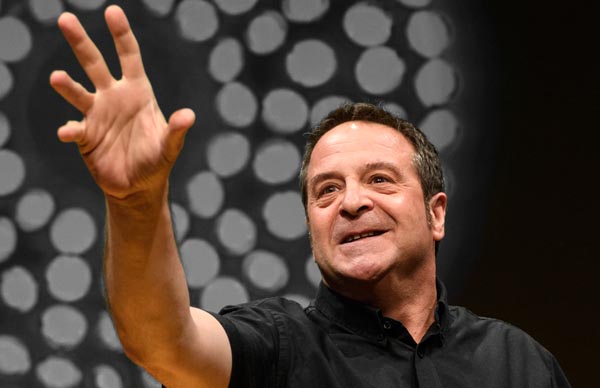 Date: 15th April 2021
Location: Studio, Royal Spa Centre
Time: 20:00
Rescheduled Date from 11th September 2020 to 15th April 2021!
This event is now taking place on a new date. If you had bought tickets for the original date, you will shortly receive an email informing you of the new details. Please retain your original ticket as this will be valid for the new date.
If you had purchased a ticket for the original date and now are unable to attend the new date, we can process a refund for you.
If you need a refund, please respond to the email that was sent by our Box Office us with your name, contact number and ticket details, and we will make sure to call you and process the refund as soon as possible.
---
Mark Thomas: 50 Things About Us

In his new show 50 Things About Us Mark Thomas combines his trademark mix of storytelling, standup, mischief and really, really well researched material to examine how we have come to inhabit this divided wasteland that some of us call the United Kingdom.
Mark picks through the myths, facts and figures of our national identities to ask who do we think we are?
It is a show about money, history, songs, gongs, wigs, unicorns, guns, bungs, sods of soil and rich f*****s!
And how we have so much feeling for such a hollow land. (In the vein of the Manifesto meets a sweary history channel)
50 Things About Us is also a podcast (coming out in September) and a book published by September Publishing in February 2020 and an art exhibition... in Liverpool January 2020.
Suitable for ages 16+

Cost: £18.50
More events