Geoff Norcott: I Blame the Parents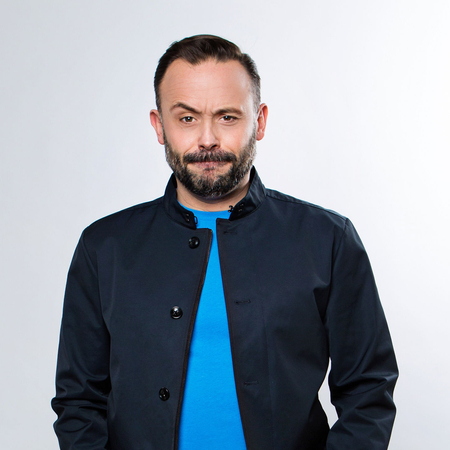 Date: 24th September 2021
Location: Studio, Royal Spa Centre
Time: 20:00
Please note, this event has been rescheduled from 16th April 2021 to 24th September 2021
This event is now taking place on a new date. If you had bought tickets for the original date, you will shortly receive an email informing you of the new details. Please retain your original ticket as this will be valid for the new date.
If you had purchased a ticket for the original date and now are unable to attend the new date, we can process a refund for you.
If you need a refund, please respond to the email that was sent by our Box Office us with your name, contact number and ticket details, and we will make sure to call you and process the refund as soon as possible.
---
Geoff Norcott: I blame the parents
For his brand-new tour, Geoff Norcott (Would I Lie to You?, Live At The Apollo, Mock The Week, Question Time and The Mash Report) will be talking less politics (alright, there will probably be a bit), and, instead, will mostly explore personal responsibility, parenting and who should take the blame when things go wrong. Hint: it's you!
'Sets himself apart from the liberal commentariat with a sharp self-knowing wit'
★★★★ Dominic Maxwell, The Times
Whatever happened to the idea of personal responsibility? In the age of victimhood, it seems like whatever is wrong with your life can be blamed on someone else: governments, employers…some bigot from four hundred years ago.
Where did it go wrong? It has to be the parents. For every generation, there's an opportunity for a new set of mums and dads to set their kids straight and make a stand
Against whatever trendy nonsense is currently doing the rounds. But do we? Or is it easier to give in to fear and the pursuit of a quiet life?
Geoff has also realised that he's a bag of contradictions. Raised on a south London council estate by two maverick parents, there's plenty he has to sift through. His dad was a trade union man who obsessed over stocks and shares. His mum was a closet chauvinist and far too frank on the subject of sex.
With a child of his own, Geoff spies a one-off chance for his family to finally get it right and produce a balanced human being, but can he filter out his own bollocks before it gets to his son?
'He's a class act with a mature, sharp take on modern politics.'
Sunday Times
Geoff now has a string of top-level credits to his name including: The Last Leg (C4), Would I Lie To You? (BBC1), Mock the Week (BBC2), Live at The Apollo (BBC2), Offended by Irvine Welsh (Sky Arts), The Mash Report (BBC2), 8 Out of 10 Cats (C4) and The Duchess (Netflix).
He also fronted his own documentary, How The Middle Class Ruined Britain (BBC2)
(★★★★★ FT) and has released three Radio 4 specials to date, one of which won 'Best Comedy' at BBC Radio & Music Awards.

Cost: £14.50
More events