Rhod Gilbert: The Book of John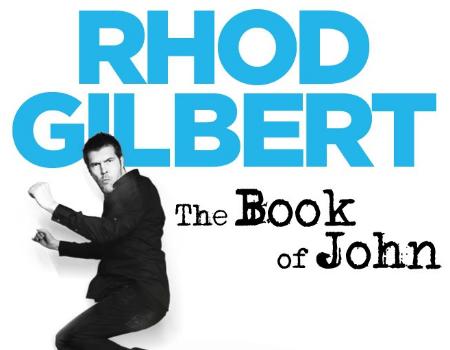 Date: 28th March 2021
Location: Main Stage, Royal Spa Centre
Time: 20:00 - 22:00
Rescheduled Date from 4th April 2020 to 28th March 2021!
This event is now taking place on a new date. If you had bought tickets for the original date, you will shortly receive an email informing you of the new details. Please retain your original ticket as this will be valid for the new date.
If you had purchased a ticket for the original date and now are unable to attend the new date, we can process a refund for you.
If you need a refund, please respond to the email that was sent by us with your name, contact number and ticket details, and we will make sure to call you and process the refund as soon as possible.
---
Blue Jeans Management Proudly Presents
RHOD GILBERT: The Book of John
It has been a while, but the multi-award-winning Welsh comedian is back, with a brand new live show. In a seven-year break from stand-up, a lot has happened to Rhod. Almost all of it s**t.
And just when he thought he'd hit rock bottom, he met a bloke...called John.
This show sees Rhod as funny as ever, but like never before. Raw, personal and brutally honest; no more lies, no more nonsense.
Tour extended due to phenomenal demand.
As seen on 'Rhod Gilbert's Work Experience', ''Would I Lie to You?', 'Taskmaster', 'Qi', 'The Apprentice: You're Fired', 'Live at The Apollo', 'Have I Got News for You?', and much more…
"DARKLY HILARIOUS. GILBERT'S MOST SATISFYING SHOW FOR A DECADE. IT'S GOOD TO HAVE HIM BACK" Times

"VOLCANIC, HIGH OCTANE HUMOUR. UPROARIOUSLY FUNNY" Guardian

"BRITAIN'S CROSSEST COMIC ROARS BACK IN STYLE. HILARIOUS TOUR-DE-FORCE" Telegraph
www.rhodgilbertcomedian.com

Cost: £28.50
More events