The Greatest Showman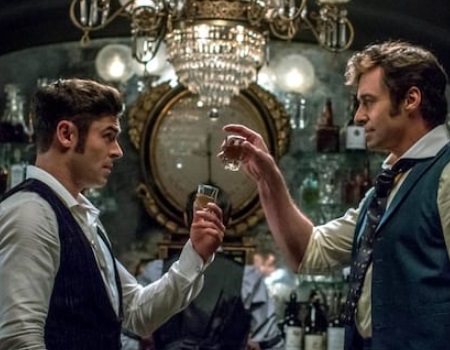 Date: 26th January 2018 - 1st February 2018
Location: Cinema, Royal Spa Centre
Time: 19:30
"The Greatest Showman" is a bold and original musical that celebrates the birth of show business and the sense of wonder we feel when dreams come to life.
26, 28, 30, 31 Jan & 1 Feb | 7.30pm
Running times - 105 minutes
Inspired by the ambition and imagination of P.T. Barnum, The Greatest Showman tells the story of a visionary who rose from nothing to create a mesmerizing spectacle that became a worldwide sensation.
The Greatest Showman is directed by exciting new filmmaker, Michael Gracey, with songs by Academy Award® winners Benj Pasek and Justin Paul(La La Land) and starring Academy Award nominee Hugh Jackman. Jackman is joined by Zac Efron, Academy Award nominee Michelle Williams, Rebecca Ferguson and Zendaya.

S

Cost: £7.50/£6/50 conc.
More events