Dick Whittington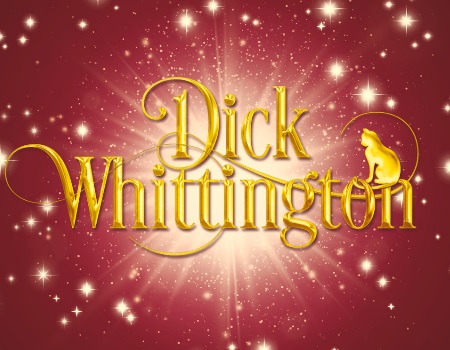 Date: 1st December 2018 - 30th December 2018
Location: Main Stage, Royal Spa Centre
The Royal Spa Centre's 'purrrrfect' family panto!
Come and join us in December 2018 for another spectacular festive treat with the rags to riches tale of Dick Whittington, starring our favourite dame, J P McCue.
Meet our hero, Dick, and his feline friend, Tommy the Cat who travel to London to seek their fortune. Will they be able to save the city from the plague of rats that are rampaging through it?
Featuring all the classic elements you'd expect from our pantomime - awesome sets and costumes, amazing special effects, fabulous songs and dances, and bags of slapstick fun - it would be a CAT-astrophe to miss it!

Helpful info to know before coming to see Dick Whittington!
Thank you for booking tickets to see Dick Whittington at the Royal Spa Centre.
To help your visit run smoothly, please read the information below.
PARKING
We recommend that you arrive early to park, particularly for daytime performances.
The nearest car park to The Royal Spa Centre is Rosefield Street (P7) located a few feet away, just across the road. It has 47 spaces, 2 designated disabled bays, and 1 motorcycle bay. It is open 24 hours a day and the maximum charge for the car park is £4.
Alternatively, the roads adjacent to the Royal Spa Centre have plenty of pay-and-display on-street parking spaces which are unrestricted after 6pm.
Parking directly outside the front of the building is available after 6pm and is free of charge; however these spaces are in high demand. There are 4 designated disabled spaces directly outside the front doors of the building.
The nearest multi storey is St Peter's and is a 5 minute walk away with 377 regular spaces.

TICKETS
There is no need to print your tickets if you don't wish to. If you prefer, you can show your ticket email to a member of staff on entering the auditorium.
ARRIVAL
The Royal Spa Centre opens 1h before the show is due to start. You're very welcome to come in and use the facilities. The Stalls Foyer can get crowded before a performance. Feel free to spread out! -The Balcony Bar on the top floor is a great place to relax with a drink before the performance begins.
RUNNING TIMES
The pantomime is roughly 2h30m including a 20 minute interval. The first act is longer than the second by about 10 minutes.
The first half is approximately 1hr10m and the second act is approximately 60m.
REFRESHMENT
Both bars are open for the pantomime performances, selling a range of hot and cold drinks, sweets and chocolate. We also have a popcorn stand. You can order interval drinks at the bar. The nearest pub is The Drawing Board, just across the circle and the bars and restaurants on and around Regent St are a 5 minute walk away.
YOUNG CHILDREN AND BABIES
We have ample space in the building for buggies and prams. A buggy park is set up on the basement floor underneath the stairs.
We don't allow car seats in the auditorium. Children under 2 years of age can go free if they sit on a lap. Children aged 2 and older need their own ticket.
Pantomime is a noisy show – there are bangs, music, singing and lots of shouting! We have a limited amount of ear defenders that you're welcome to borrow for the performance if your child is distressed by the noise. Please speak to a staff member who would be happy to assist you.

Thank you for reading and we'll see you soon! (oh yes we will!)
Cost: From £15 (no concessions)
More events