Exhibitions
Exhibitions
Simon Lewty: The SIGNificance of Writing
29 April – 10 July 2016
Simon Lewty is a nationally renowned artist who was born in Sutton Coldfield and now lives and works in Leamington Spa. His work combines fantastic images with text generated from his imagination and dreams. The exhibition The SIGNificance of Writing will include early works by Lewty dating back to the 1970s, spanning almost 50 years, which will be displayed alongside work recently produced by the artist.
The exhibition will feature the fantastical artwork The Men Who Lie in the Road from Leamington Spa Art Gallery & Museum's collection, as well as works on loan from both London contemporary art gallery - Art First and Lewty's own private collection. Lewty describes The Men Who Lie in the Road as a compendium of his work, as it represents all the ideas and images that remerge in many of his paintings and drawings. This piece depicts Old Milverton, near Leamington Spa, and explores Lewty's fascination with the hamlet and the local landscape.
Lewty assembles and builds up his larger works from delicate drawings and text made on tissue paper. He describes his work as 'automatic, spontaneous' and promotes drawing as a 'primary visual thinking', with 'no planned final outcome'. This unusual process results in his work being likened to the appearance of medieval maps.
Lewty's work was last shown in his home town of Leamington Spa in the early 90s and this exhibition will provide a unique opportunity to revisit his engaging practice. Audiences will be able to discover or rediscover Lewty's work as an artist who has made drawing and the mark of writing, as well as the art of creative, poetic writing, his life's work.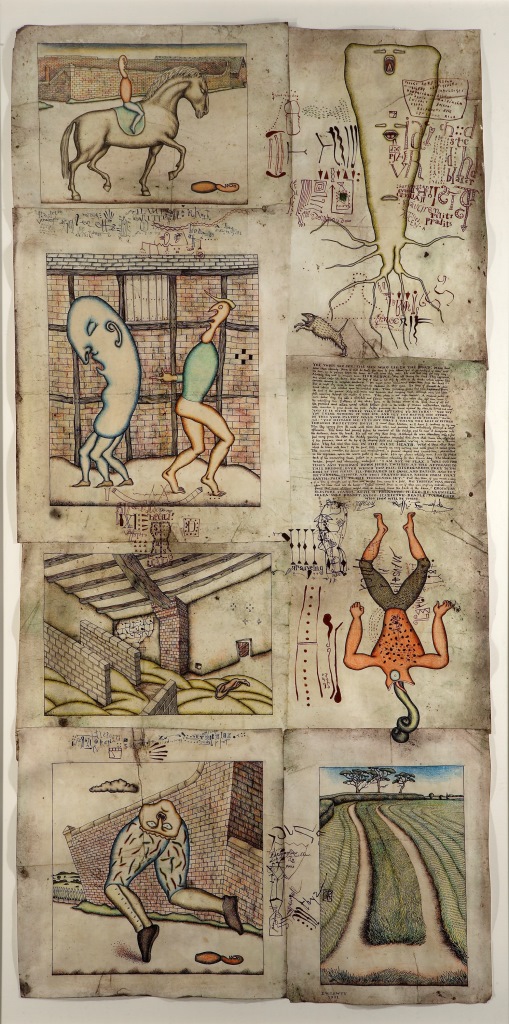 Concealment and Deception: The Art of the Camoufleurs of Leamington Spa 1939 - 1945
22 July - 16 October 2016
This exhibition tells the story of the camouflage establishment based in Royal Leamington Spa during World War 2 (1939-1945). The Civil Defence Camouflage Establishment was found at the start of the war with Nazi Germany to develop camouflage for strategically important installations like factories, power stations and airfields. Later, in 1941, the CDCE was expanded to include a Naval Camouflage Section and renamed the Camouflage Directorate. The exhibition presents the work of the camouflage staff - often known as 'camoufleurs' - against the backdrop of life on the 'Home Front'.
The exhibition includes an important group of paintings, watercolours and drawings loaned by the Imperial War Museums, complemented by others from Leamington Spa Art Gallery & Museum, the Herbert Art Gallery in Coventry, the Henry Moore Institute in Leeds, and from private collections. Artists featured include Mary Adshead, Dorothy Annan, Stephen Bone, Louis Duffy, Evelyn Dunbar, Eric Hall, Cedric Kennedy, Edwin La Dell, Colin Moss and James Yunge-Bateman. Their work will be on display alongside clothing, equipment and documents relating to the Home Front in Leamington Spa.
This exhibition has been made possible due to the generous support from The Paul Mellon Centre for Studies in British Art, The Art Fund and FLAG.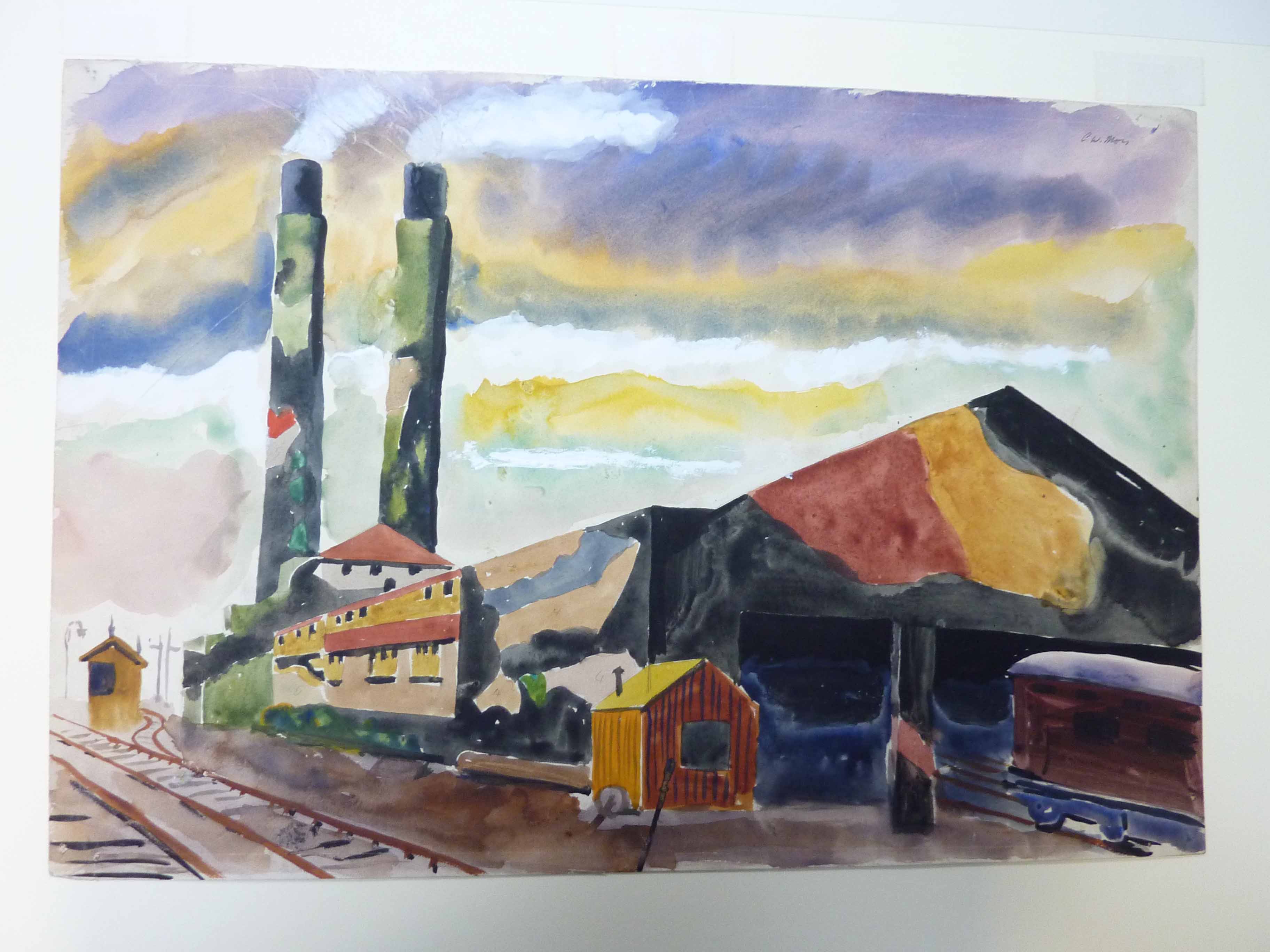 Camouflaged Factory Buildings, by Colin Moss, c.1939-1941, pencil and watercolour on paper, Leamington Spa Art Gallery & Museum, LEAMG: A1026.2007.