Aladdin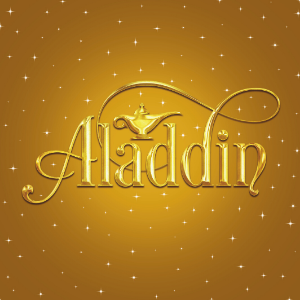 Date: 4th December 2021 - 2nd January 2022
Location: Main Stage, Royal Spa Centre
Aladdin 2020-21 has been postponed and will now take place from December 2021-22
It is with enormous regret that we have to confirm that our 2020/21 pantomime, Aladdin, will not take place this year. However, we are not saying goodbye completely, oh no we're not! The pantomime will return for our Christmas season in 2021-22, starring Sean Dodds as Wishee Washee and the fabulous JP McCue as Widow Twankee!

We know that you will miss us this year (and we will all miss you!), but we believe that you need to experience a pantomime in a packed auditorium with a large audience who can interact with the actors on stage, as that is the beauty and tradition of pantomime. If we are unable to achieve that this year then we would not be doing the art form justice. Therefore, postponing Aladdin until next year feels like the most sensible, fair and safe option.

What is happening to my booking?

Please see the list of new dates for 2021 below. If you are satisfied with your rescheduled date there is no need for you to do anything more. Our Box Office team have already transferred your booking to the equivalent date next year. All you have to do is keep your original tickets as these will remain valid – the performance time and seats will stay the same.

We hope that you will be able to wait a little longer and will want to transfer your date to next year, but if not please send an email to our Box Office on boxoffice@warwickdc.gov.uk confirming your name, postcode and a current telephone number and they will call you back within the next two weeks to arrange a refund over the phone.

| | |
| --- | --- |
| Original Booking 2020/21 | Your New Date 2021/22 |
| Saturday 5th December 1pm | Saturday 4th December 1pm |
| Saturday 5th December 5pm | Saturday 4th December 5pm |
| Sunday 6th December 1pm | Sunday 5th December 1pm |
| Sunday 6th December 5pm | Sunday 5th December 5pm |
| Saturday 12th December 1pm | Saturday 11th December 1pm |
| Saturday 12th December 5pm | Saturday 11th December 5pm |
| Sunday 13th December 1pm | Sunday 12th December 1pm |
| Sunday 13th December 5pm | Sunday 12th December 5pm |
| Saturday 19th December 1pm | Saturday 18th December 1pm |
| Saturday 19th December 5pm | Saturday 18th December 5pm |
| Sunday 20th December 1pm | Sunday 19th December 1pm |
| Sunday 20th December 5pm | Sunday 19th December 5pm |
| Monday 21st December 1pm | Monday 20th December 1pm |
| Monday 21st December 5pm | Monday 20th December 5pm |
| Tuesday 22nd December 1pm | Tuesday 21st December 1pm |
| Tuesday 22nd December 5pm | Tuesday 21st December 5pm |
| | Wednesday 22nd December 1pm |
| | Wednesday 22nd December 5pm |
| Wednesday 23rd December 1pm | Thursday 23rd December 1pm |
| Wednesday 23rd December 5pm | Thursday 23rd December 5pm |
| Thursday 24th December 11am | Friday 24th December 11am |
| Thursday 24th December 3pm | Friday 24th December 3pm |
| Saturday 26th December 1pm | Sunday 26th December 1pm |
| Saturday 26th December 5pm | Sunday 26th December 5pm |
| Sunday 27th December 1pm | Monday 27th December 1pm |
| Sunday 27th December 5pm | Monday 27th December 5pm |
| Monday 28th December 1pm | Tuesday 28th December 1pm |
| Monday 28th December 5pm | Tuesday 28th December 5pm |
| Tuesday 29th December 1pm | Wednesday 29th December 1pm |
| Tuesday 29th December 5pm | Wednesday 29th December 5pm |
| Wednesday 30th December 1pm | Thursday 30th December 1pm |
| Wednesday 30th December 5pm | Thursday 30th December 5pm |
| Thursday 31st December 11am | Friday 31st December 11am |
| Thursday 31st December 3pm | Friday 31st December 3pm |
| Saturday 2nd January 1pm | Sunday 2nd January 1pm |
| Saturday 2nd January 5pm | Sunday 2nd January 5pm |
To book your tickets, click the button below;

Cost: From £16.50
More events