Sir Scallywag and the Battle of Stinky Bottom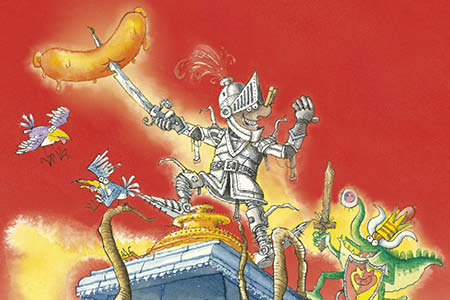 Date: 15th March 2020
Location: Main Stage, Royal Spa Centre
Time: 11:30
Family Concert ideal for ages 3-7
Sir Scallywag and the Battle of Stinky Bottom performed by Ensemble 360 with narrator Polly Ives
Based on the much-loved children's book written by Giles Andreae and illustrated by Korky Paul, Sir Scallywag and the Battle of the Stinky Bottom is adapted for performance by Music in the Round's children's composer in residence Paul Rissmann. Featuring live classical music performed by all eleven of the world-class musicians of Ensemble 360, lively storytelling by the brilliant narrator Polly Ives, bright illustrations from the book and lots of audience participation, this concert follows the hugely successful format of previous family concerts such as The Chimpanzees of Happytown, Stan & Mabel and the Race for Space and Giddy Goat.
Learn the songs and watch the video at www.musicintheround.co.uk
Family Concert ideal for ages 3-7
Running time 55 minutes with no interval.

Cost: £12 adults, £8 children, £32 family ticket (2 adults + 2 children)
More events