STILE ANTICO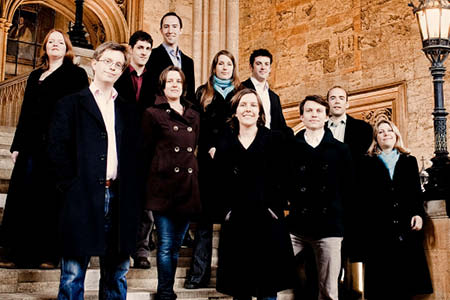 Date: 10th December 2019
Location: St Mary's Church, Warwick, CV34 4RA
Time: 19:30
A Spanish Nativity
Regular visitors to Warwick since 2007 Stile Antico returns to the town, having made their debut Seville performance earlier this year, with the sensuous musical world of Renaissance Spain at Christmas. Drawing together an irresistible mix of sumptuous polyphony and infectiously joyful folk dances, the programme is centred around Alonso Lobo's Missa Beata Dei Genetrix, with other music by Guerrero, Victoria, Morales and Rimonte.
"An ensemble of breathtaking freshness, vitality and balance." – The New York Times
www.stileantico.co.uk
The third of the monthly concerts in the Early Music at St Mary's Season.
Subscribe to the whole season of six concerts and save money. Call the Leamington Music office to find out if there are any subscriptions left to sell. 01926 497000
The second of three Christmas concerts in the Leamington Music Winter Season

Cost: £24 and £19 reserved central nave, £15 unreserved rear nave, £13 unreserved sides (includes mince pies and mulled wine). £1 Student Standby
More events