Easter Oratorio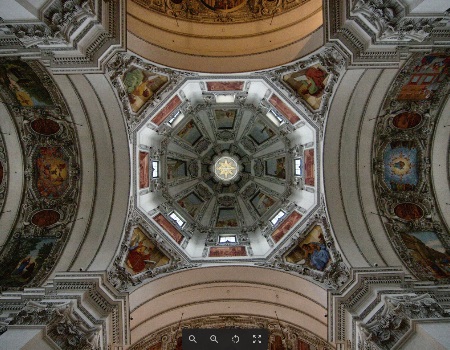 Date: 26th January 2019
Location: St Mary's Church, Warwick, CV34 4RA
Time: 19:30
J.S. Bach Easter Oratorio & H. Biber Missa Bruxellensis à 23
Armonico Consort & Baroque Orchestra
Director | Christopher Monks
Armonico Consort has cemented its reputation in recreating authentic performances of baroque music created on an epic scale. They have earned 5 star reviews from the Times through
the courage and theatrical drama of these spectacular recreations.
Biber's Missa Bruxellensis à 23 follows on from the majestic enormity of the Missa Salisburgensis, with groups of choirs and orchestral players spread wide across the stage, surrounding
the audience with baroque splendour as enjoyed by those over 300 years ago.
Bach's magnificent Easter Oratorio is surprisingly rarely performed. For those who adore his B Minor Mass, Passions and Christmas Oratorio, this is the chance to experience Bach's personal statement of his joy at the resurrection of Jesus.
All Seats (except £34.50) Please note that due to the nature of the venue, some seats in all price bands may have restricted views.

Cost: £34.50 - free programme & interval drinks reception included, £23.50, £17.50, £13.50, under 16s free when purchasing with a full price ticket (not top price)
More events