Recreate artworks from our collection challenge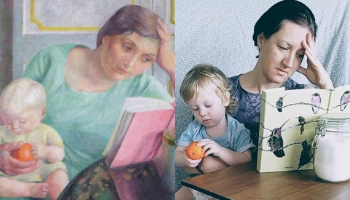 Date: 21st April 2021 - 21st May 2021
Every day
Location: Leamington Spa Art Gallery & Museum
Take part in our latest art challenge!
We want you to recreate your favourite artworks from the Leamington Spa Art Gallery & Museum collection!
To take part:
1) Choose a piece of artwork you would like to recreate from our online collections, you can view our collection on Art UK, here
2) Get creative and recreate your artwork. This is where the fun starts, you could recreate a piece of art with family, or by using objects in your house. Who knows even your pets could get involved!
3) Share your creations with us, we would love to see them.
Here's some examples of what you could create: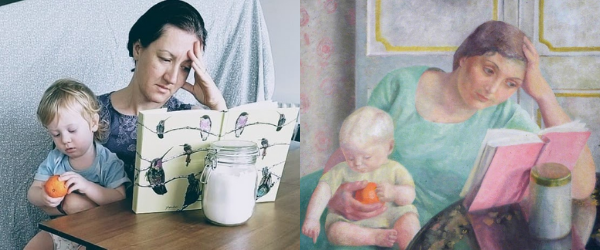 Our Collections & Engagement Manager, Vicki, recreated Anne Finlay's 'A Woman's Life'.

Our Arts Apprentice, Natasha, recreated Terry Frosts' 'Orange Umber'
Cost: FREE ONLINE EVENT
More events