Royal Pump Rooms

Leamington Spa
Coming Up...

3rd May 2014 - 25th Aug 2014

Join us to celebrate the bicentenary of the Royal Pump Rooms at the A First Class Watering Place exhibition. The exhibition will explore the whole 200 year history of this landmark building.

7th Mar 2014 - 26th Sep 2014

Learn something new in your lunch break! Friday Focus lunchtime talks cover a wide range of topics. Come and discover some of the fascinating facts and stories behind our exhibits.

4th Jul 2014 - 28th Sep 2014

This year Warwick celebrates the 1100th anniversary of its foundation in AD 914 by the Lady Aethelflaed, ruler of Mercia. Or does it?

7th Aug 2014 - 28th Aug 2014

Get creative in the summer holidays and be inspired by the A First Class Watering Place 200 Years of the Royal Pump Rooms exhibition.
More events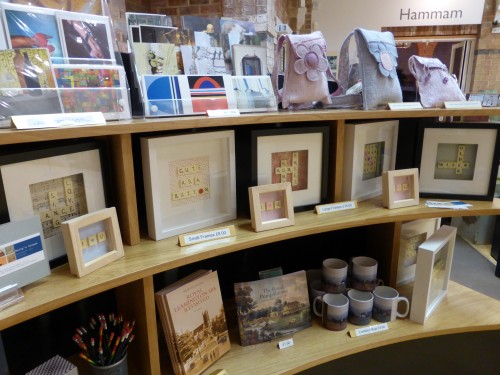 The Art Gallery & Museum stocks a selection of contemporary craft items by professional designer makers that are unique, beautiful and affordable. The craft showcase, situated in the gallery shop, features a selection of contemporary pieces at affordable prices.