Royal Pump Rooms

Leamington Spa
Coming Up...

12th Apr 2014 - 27th Apr 2014

This Easter we are having an egg hunt throughout the Art Gallery & Museum.

7th Mar 2014 - 25th Apr 2014

Learn something new in your lunch break! Friday Focus lunchtime talks cover a wide range of topics. Come and discover some of the fascinating facts and stories behind our exhibits.

15th Apr 2014 - 22nd Apr 2014

Find out about Dr Henry Jephson on a handling tour of items from the collection. Learn about medicine from the 1800s to mid-1900s.

17th Apr 2014 - 24th Apr 2014

Join us in the craft studio making Easter art projects.
More events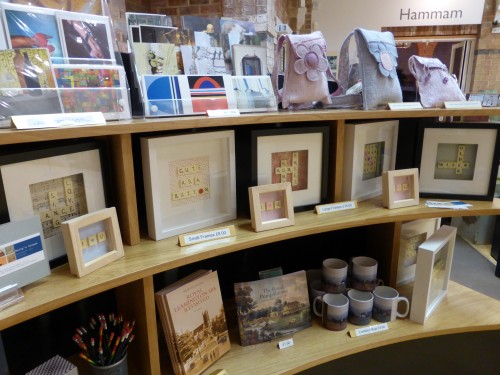 The Art Gallery & Museum stocks a selection of contemporary craft items by professional designer makers that are unique, beautiful and affordable. The craft showcase, situated in the gallery shop, features a selection of contemporary pieces at affordable prices.