Royal Pump Rooms

Leamington Spa
Coming Up...

4th Jul 2014 - 28th Sep 2014

This year Warwick celebrates the 1100th anniversary of its foundation in AD 914 by the Lady Aethelflaed, ruler of Mercia. Or does it?

7th Mar 2014 - 26th Sep 2014

Learn something new in your lunch break! Friday Focus lunchtime talks cover a wide range of topics. Come and discover some of the fascinating facts and stories behind our exhibits.

27th Sep 2014

Come and have a go at some art activities.

4th Oct 2014

Ever wondered what your great-grandfather did for a living? Family historian Jacqui Kirk will show you how totrace your family's history online.
More events

Looking to buy a unique gift or want to treat yourself? Drop into Leamington Spa Art Gallery & Museum Shop and take a look at our brilliant gift ideas!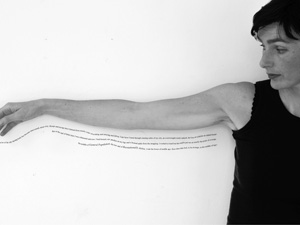 Glasgow-based artist Jacqueline Donachie has a special interest in healthcare and bio-medical research. She graduated from the Glasgow School of Art's influential Environmental Art Department in 1991, and is one of a group of artists who helped establish Glasgow in the 1990s as a dynamic contemporary art centre. This exhibition will include 'Weight', which Leamington Spa Art Gallery & Museum acquired in 2012 through the Contemporary Art Society's Acquisition Scheme. The installation, which crosses sculpture, drawings and photographs, resonates visually with some of the medical treatments that previously took place in the Royal Pump Rooms. However the original concept of the work was to respond to muscular dystrophy. Keep Up will also include new works by Donachie and a recently commissioned piece which will respond to the building's previous history as a medical treatment centre.