EXHIBITION - Outgrowing: Flowers and female artists, 1700 to now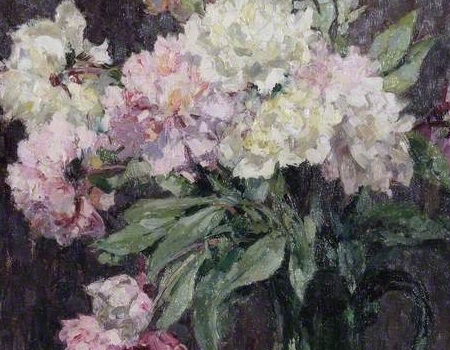 Date: 28th January 2022 - 25th April 2022
Every day
Location: Leamington Spa Art Gallery & Museum
Time: 10:00 - 15:00
This exhibition explores the reasons why female artists and designers have so often been associated with flowers.
Throughout history female artists have been encouraged to focus on flower painting, and often excluded from other subjects. Despite these limitations, many women made significant, often radical contributions to art and science through their study of flowers. Others built successful careers at a time when women still struggled for acceptance in the workplace. Flowers continue to be source of inspiration for contemporary female artists and are still often seen as a feminine subject matter.
Works on display range from stunning 18th-century still-life paintings and pioneering botanical drawings to intricate Victorian crafts and modern artistic experiments with colour and light. The exhibition is a chance to see important loans from major collections such as the Royal Academy, the Courtauld Gallery and the Royal Botanic Gardens, Kew. It also features works by local artists and designers from Elizabeth Whitehead to Jennie Moncur.
This exhibition is generously supported by the Finnis Scott Foundation
Image: Elizabeth Whitehead, Peonies, 1928, Leamington Spa Art Gallery & Museum.
FREE ENTRY
Adult Workshops
Treat yourself or a friend to an uplifting in person experience making art with flowers. Choose from a range of workshops, including drawing, printing, clay sculpture and flower arranging. Each workshop will be held in Leamington Spa Art Gallery & Museum's Craft Studio.
Booking essential
Cost: FREE
More events