Spotlight Display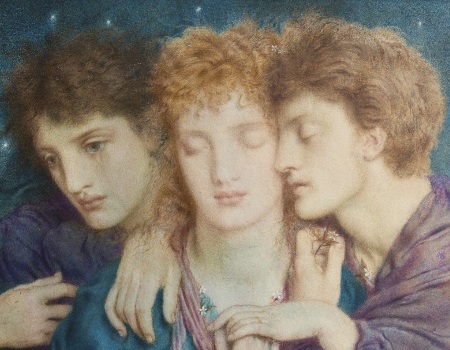 Date: 9th February 2018 - 15th April 2018
Every day
Location: Art Gallery & Museum
Time: 10:45
Royal Leamington Spa is full of people with remarkable stories.
The Solomon Family
January - April 2018
We are delighted that Leamington resident Colin Cohen, who is connected with the Solomon family, has kindly loaned items from his personal collection to be displayed alongside paintings from Leamington Spa Art Gallery & Museum's collection of works by Simeon and Abraham Solomon.
Michael Felmingham
May - July 2018
Born in Birmingham in 1935, Michael taught for many years at Leicester and Coventry Colleges of Art and in 1989 gave up teaching altogether to concentrate on painting. Working from his studio in Leamington Spa, his paintings of his home town, its villas, crescents and squares have become well known.
In 2010, Michael gave three oil paintings of local scenes to the Friends of the Pump Room Gardens to be sold in aid of the restoration of the Linden arches. This Spotlight display will include the watercolour, Hard Frost At Old Milverton, from our collection, along with loans from the artist's personal collection.
Cost: Free admission
More events