Spotlight Display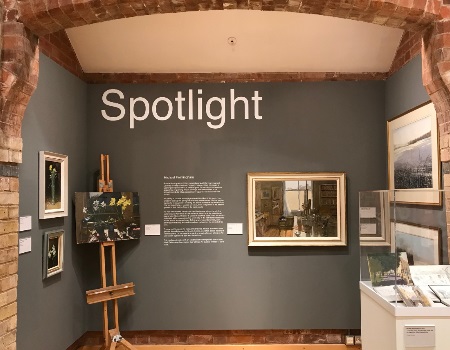 Date: 1st May 2018 - 30th March 2019
Every day
Location: Art Gallery & Museum
Time: 10:45
Royal Leamington Spa is full of people with remarkable stories.
Miguel Mackinlay
August - November 2018
The artist Miguel Mackinlay was born in Spain in 1895. He had his early art education in Western Australia and later moved to Chelsea, London where he mixed with a lively group of artists, and began illustrating magazines and attended St Martin's School of Art.
During the early years of the First World War Miguel continued with his art studies. By 1917 he was called up to the 3rd Battalion of the Suffolk Regiment and throughout the First World War he sketched vivid images of life on the Western Front.
His annotated sketches were drawn in the waiting time between the offensives or in the recovery weeks where an attack was not expected. While enduring the monotony of the trenches Miguel made vivid pen and wash drawings. This Spotlight display will include a selection of these war drawings. One of Mackinlay's paintings, The Young Reader, 1945, is included in our fine art collection.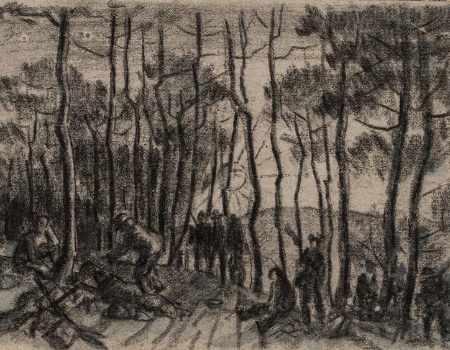 Japanese Prints
December 2018 - March 2019
Our collection contains 25 Japanese woodblock prints; this Spotlight display will showcase a selection of these delicate prints which include imagery of popular subjects throughout the 18th and early 19th century.
Nine of the prints show individual courtesans or scenes in the Yoshiware pleasure quarter of Edo (now Tokyo); depicting elaborate hairstyles and kimonos. Another nine of the prints
show actors or scenes from Kabuki plays, five prints convey an idea of daily life and the remaining prints are from history including a general on a tiger hunt during an invasion of Korea.
Due to their sensitivity to light and damage to several of the works it means that this collection can be difficult to show in our main art gallery. This Spotlight is a rare opportunity to view a selection of the beautiful works in a temporary display.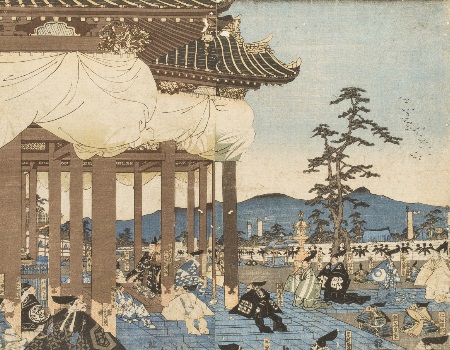 Cost: Free admission
More events