Lights of Leamington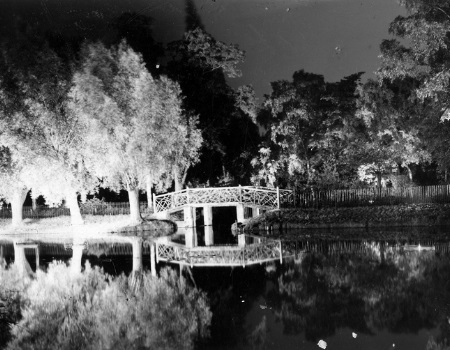 Date: 19th January 2018 - 15th April 2018
Every day
Location: Leamington Spa Art Gallery & Museum
Time: 10:45
In the 1950s a festival called The Lights of Leamington drew 300,000 visitors to the town.
Thousands of coloured electric lights turned Jephson Gardens into a wonderland until the last event took place in October 1961.
This eclectic exhibition, selected and curated by Birmingham based artist Stuart Whipps, brings the theme up to date showing the diverse ways light runs through the collection at Leamington Spa Art Gallery & Museum.
Lights used during the historic festival will be on display alongside light emitting objects linked to Leamington's history, such as lights used in medical spa treatments, and paintings and photographs depicting or utilising light. The exhibition will also include new work by Whipps which has been created in response to works in the collection.
Cost: Free admission
More events