Friday Focus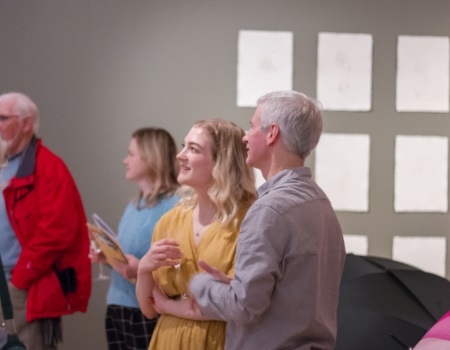 Date: 6th September 2019 - 29th February 2020
Every week
Location: Art Gallery & Museum
Time: 13:00 - 13:30
Learn something new on your lunch break. Friday Focus lunchtime talks cover a wide range of topics. Come and discover some of the fascinating facts and stories behind our exhibits.
The talks are informal, start at 1.00pm and last about 25 minutes.
We also occasionally offer more in-depth talks, titled Friday Focus Extra. These events last around one hour.
Talks run every Friday during term time:
FRIDAY FOCUS EXTRA 22/11/19 Diane Arbus: Anne Leyden - Anne Leyden, Curator of Photography, National Galleries of Scotland will talk about ARTIST ROOMS Diane Arbus and will provide an introduction to her life and work. Anne curated the current ARTIST ROOMS exhibition at Scottish National Portrait Gallery – Self Evidence: Photographs by Woodman, Arbus and Mapplethorpe.
29/11/19 End of exhibition talk: Tammy Woodrow, India Wilson and Maddie Bercis - Enjoy an overview of all the exciting 'Artist Rooms: Diane Arbus' exhibition events presented by our Learning & Engagement Team.
Talks stop for the festive period and resume again on Friday 17 January when there will be a talk about Cornelia Parker.
If you are interested in contributing to the programme please contact Sally Larke at sally.larke@warwickdc.gov.uk
Please note talks are subject to change due to being run on a volunteer basis
Cost: Free, no need to book
More events