Friday Focus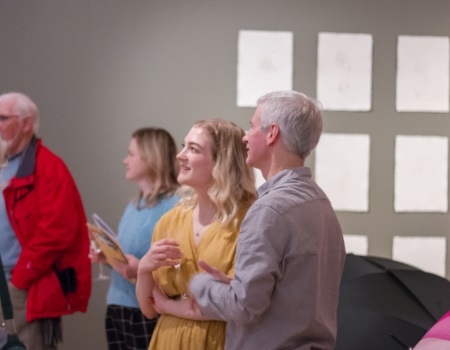 Date: 1st March 2019 - 3rd May 2019
Every week
Location: Art Gallery & Museum
Time: 13:00 - 13:30
Learn something new on your lunch break. Friday Focus lunchtime talks cover a wide range of topics. Come and discover some of the fascinating facts and stories behind our exhibits.
The talks are informal, start at 1.00pm and last about 25 minutes.
We also occasionally offer more in-depth talks, titled Friday Focus Extra. these events last around one hour.
Talks run every Friday during term time.
Half Term break
22 March - Steve Holland, the Managing Director of 'Just Inspire' who have taken over the Royal Pump Rooms and The Restaurant in the Park will talk about putting the 'Royal' back into Leamington Spa.
29 March - WAR HERO OR DANDY? - Leamington's Masters of the Ceremonies
As "Arbiter Elegantarium" - judge of artistic taste and etiquette - our first impression of the Master of the Ceremonies of the Leamington Assembly Rooms is rather that of a dandy figure not of a soldier or a war hero. Jacqui Kirk, local professional genealogist, will show just how misleading first impressions and preconceptions can be.
5 April - In Conversation with Alice Swatton about the OPEN 2019
12 April - The Art Society will introduce their Spring Exhibition
Easter break
3 May - Jane Williams talk on Leamington Music
If you are interested in contributing to the programme please contact Sally Larke at sally.larke@warwickdc.gov.uk
Please note talks are subject to change due to being run on a volunteer basis
Cost: Free, no need to book
More events