Friday Focus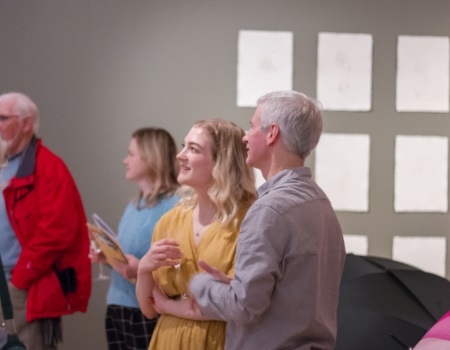 Date: 1st March 2019 - 30th September 2019
Every week
Location: Art Gallery & Museum
Time: 13:00 - 13:30
Learn something new on your lunch break. Friday Focus lunchtime talks cover a wide range of topics. Come and discover some of the fascinating facts and stories behind our exhibits.
The talks are informal, start at 1.00pm and last about 25 minutes.
We also occasionally offer more in-depth talks, titled Friday Focus Extra. These events last around one hour.
Talks run every Friday during term time:
14 June Huw Jones - An Entertainment
Launch of new exhibition about the history of entertainment and leisure in Royal Leamington Spa.
21 June - Carole Sleight will talk about this years 'Art in the Park' festival which is taking place on 3 and 4 August and this year has a water theme.
28 June - Tammy Woodrow will be introducing the work of artist/sculptor Matt Rugg (b1935) whose work 'Unit Painting, 1963' is part of our collection. This is a 3D scene built up of painted wooden blocks. In the late 1960's Rugg was instrumental in the formation of British Constructivism.
5 July - Barry Franklin
Local historian, Barry Franklin will talk about the lives of the men and women at the heart of Leamington's entertainment scence.
12 July - Woolpack
This group of knitter/artists will talk about their installation 'A Pond of Poetry' on display in the foyer.
Friday Focus returns after the summer on September 6 when there will be a closing celebration showcasing some of the highlights of our exhibition 'An Entertainment'.
If you are interested in contributing to the programme please contact Sally Larke at sally.larke@warwickdc.gov.uk
Please note talks are subject to change due to being run on a volunteer basis
Cost: Free, no need to book
More events