Friday Focus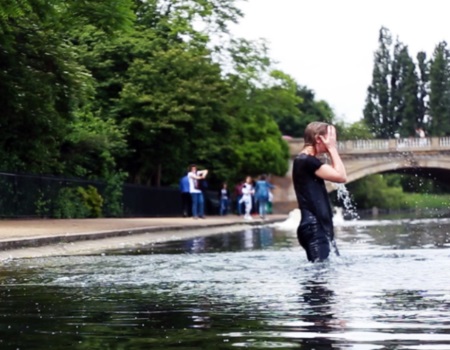 Date: 5th May 2017 - 21st December 2018
Every week
Location: Art Gallery & Museum
Time: 13:00 - 13:30
Learn something new on your lunch break. Friday Focus lunchtime talks cover a wide range of topics. Come and discover some of the fascinating facts and stories behind our exhibits.
The talks are informal, start at 1.00pm and last about 25 minutes.

We also occasionally offer more in-depth talks, titled Friday Focus Extra. These events last around one hour.
9 November _ Lily Crowther end of exhibition talk After the Great War. In the aftermath of the First World War, lives were changed. Veterans were left disabled, families grieved, communities remembered and rebuilt.
16 November – India Wilson Art Gallery rehang: Part II. This talk will look at a selection of works from the permanent collection, discussing why they were chosen and the themes that they convey.
23 November - Don Barnard will talk about the Japanese passion for woodblock prints in the 18th and 19th centuries, illustrating this with prints from our collection.
30 November - India Wilson will give a talk on Suffrage and the Destruction of Art.
7 December - The Appeal of The Snow Queen and Winter in the arts. A talk with some illustrations by actors from Playbox Theatre on making the new Christmas show, The Snow Queen and its continuing influences across the arts.
11 January - Nigel Briggs will be talking about Sari Fabrics.
18 January - Amy Sharrocks in conversation with curators Madeleine Hodge and Alice Swatton.
25 January - Helen Frost is here to discuss Women's Land Army.
1 February - To be confirmed.
8 February - Jeff Watkin former Heritage & Arts Manager of the Royal Pump Rooms talking about the Development of Leamington Spa Art Gallery and Museum from 1946-1949.
15 February - Gary Timlin: Local Dambuster
22 February - No Talk (Half Term)
If you are interested in contributing to the programme please contact Sally Larke at sally.larke@warwickdc.gov.uk
Cost: Free, no need to book
More events