Naked Byrd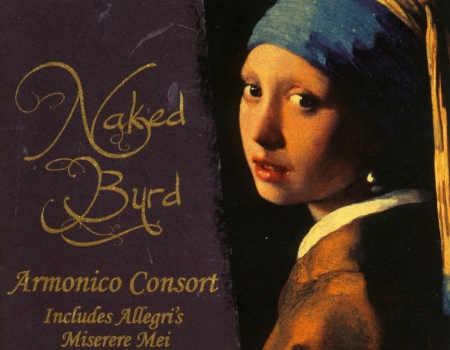 Date: 1st October 2020
Location:
Time: 19:30
Generously supported by our Patron, John Cook.
★★★★★ Naked Byrd, The Independent
We asked our audiences which programme from the past ten years they would like to hear again post lock-down, and overwhelmingly top of the list came Naked Byrd! In this programme, Armonico Consort presents an atmospheric concert of the music of composers whose art saw their emotions laid bare, as described by Artistic Director, Christopher Monks:
"A wide range of pieces united by the tendency of their composers to wear their hearts on their sleeves and their ability to fix a sense of raw emotion on paper."
Hear the world's finest choral music, interwoven with the timeless magical chants of Hildegard of Bingen, in a programme which captured the hearts of our audiences and became one of our most successful touring programmes since the first performances in 2009. The recording has also been played hundreds of times by BBC Radio 3 and Classic FM as well as on radio stations around the world and has received five star reviews in the national press.
Programme includes:
Ave Verum William Byrd
Salve Regina attributed to Hermann Contractus
Miserere Mei Gregorio Allegri
The Spirit of Tallis arr. Monks
Never Seek to Tell Thy Love Jonathan Roberts
Ave Generosa Hildegard von Bingen
Libera Nos, Salva Nos John Sheppard
O Virtus Sapientiae Hildegard von Bingen
Agnus Dei Samuel Barber
Versa Est (Requiem) Tomás Luis de Victoria
Crucifixus Antonio Lotti
Ave Generosa Hildegard von Bingen
Hear My Prayer Henry Purcell
Song for Athene John Tavener
Spiritus Sanctus Vivicans Hildegard von Bingen
Plorate Filii Israel (Jephte) Giacomo Carissimi
Please note this will be a 1 hour performance with no interval.
Generously supported by our Patron, John Cook.

Please contact the Box Office on 01926 334418 to added to the waiting list.
Cost: £19.50
More events