Tez Ilyas: Populist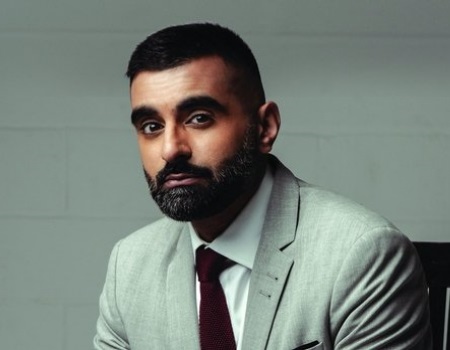 Date: 7th October 2021
Location: Studio, Royal Spa Centre
Time: 20:00
The brand-new stand-up show from the star of The Tez O'Clock Show (Channel 4), TEZ Talks (BBC Radio 4) and the multi-award-winning Man Like Mobeen (BBC Three).
This event is now taking place on a new date. If you had bought tickets for the original date, you will shortly receive an email informing you of the new details. Please retain your original ticket as this will be valid for the new date.
If you had purchased a ticket for the original date and now are unable to attend the new date, we can process a refund for you.
Unfortunately, however, we are unable to do this until our Box Office reopens.
If you need a refund, please respond to the email that was sent by us with your name, contact number and ticket details, and we will make sure to call you and process the refund once we have reopened.
If you would like to buy tickets for this event, you are currently able to do so through our website only. Phone calls to the Box Office will not be answered.
---
Join Tez as he uses his trademark silly, smart and subversive approach to pit ordinary people against the establishment. Expect huge laughs, groans and shocks as Tez confronts the state of the world with his cheeky, provocative flair.
★★★★ 'Radiantly entertaining' The Times.
★★★★ 'Blackburn's Chris Rock' The Guardian.
★★★★ 'Tez Ilyas's political stand-up takes serious talent to pull off' The Telegraph. SPECIAL EFFECTS
Suitable for ages 16+

Cost: £17.50
More events