The Peanut Butter Falcon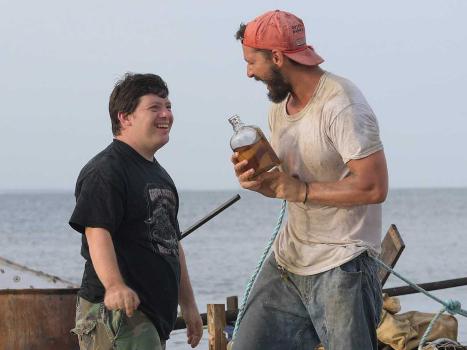 Date: 22nd November 2019 - 28th November 2019
Location: Cinema, Royal Spa Centre
FILM OF THE MONTH! "A soaring indie success" - HeadStuff
Friday 22nd November | 7pm
Saturday 23rd November | 2pm, 7pm
Sunday 24th November | 2pm, 6pm
Monday 25th November | 2pm, 7pm
Tuesday 26th November | 10am PARENT AND BABY*, 2pm 7pm
Wednesday 27th November | 7pm
Thursday 28th November | 2pm
1h37m

After running away from a residential nursing home to pursue his dream of becoming a pro wrestler, a man who has Down's syndrome (Zack Gottsagen) befriends an outlaw (Shia LeBeouf) who becomes his coach and ally.
"A soaring indie success" - HeadStuff
* These screenings are for parents/guardians to attend with their young babies (under 1 yr of age) so that they don't need to be concerned about disturbing other guests while the film is playing. Up to 2 adults can accompany a baby.
Adults without babies will not be admitted.

Cost: Evening: £7.50/£6.50 Matinee: £5.50/£4.50 P&B: £5
More events