Side By Side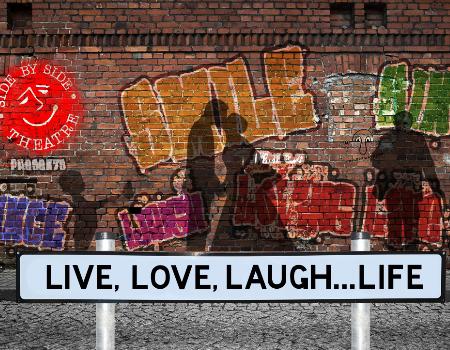 Date: 26th November 2019 - 27th November 2019
Location: Main Stage, Royal Spa Centre
Time: 19:30 - 22:00
Side by Side Theatre presents: Live, Love, Laugh.....Life!
"Life is like a roller coaster, live it, be happy, enjoy life." Let Side by Side take you on an exciting journey through life where you will live the highs and the lows that bind us together as a human race. From school days, family parties, holidays and more we will show you, through dance, mime, music, puppetry, poetry and song, what it is like to live and remind you to love LIFE.
Side by Side Theatre brings together adults with and without learning disabilities from across Warwickshire to create an amazing annual show.
www.sidebysidetheatre.co.uk
26 November 7.30pm
27 November 2pm & 7.30pm

Cost: £12, Concessions (matinee only) £10.50 Groups: buy 10 get one free.
More events