Mamma Mia 2: Here We Go Again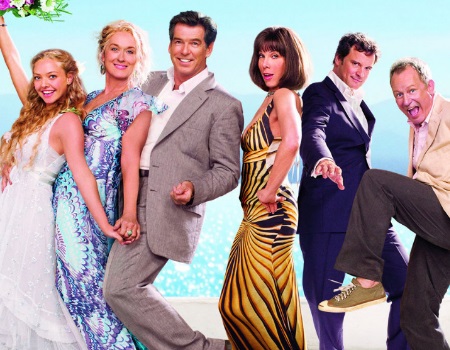 Date: 1st September 2018 - 5th September 2018
Location: Cinema, Royal Spa Centre
Time: 19:30
An uplifting and joyful sequel that features an all star cast including Meryl Streep and Cher.
Running times - 114 minutes
1, 2, 4 & 5 September | 7.30pm
5 September | 2.30pm
This uplifting romantic comedy sequel, based on the music of Abba, will have you toe-tapping and singing along as you watch the all-star cast go back to the Greek island for more fun and frolics in the sun.
In 1979 young Donna, Tanya and Rosie graduate from Oxford University -- leaving Donna free to embark on a series of adventures throughout Europe. On her journeys, she makes the acquaintances of Harry, Bill and Sam -- the latter whom she falls in love with, but he's also the man who breaks her heart. In the present day, Donna's pregnant daughter, Sophie, dreams of renovating a taverna while reuniting with her mother's old friends and boyfriends on the Greek island of Kalokairi.
"A lightweight, escapist, cheesy, tongue-in-cheek summer movie" – Will Gompertz


Cost: £7.50/£6.50 conc/Matinee £5.50/£4.50 conc.
More events