Heidi Meyer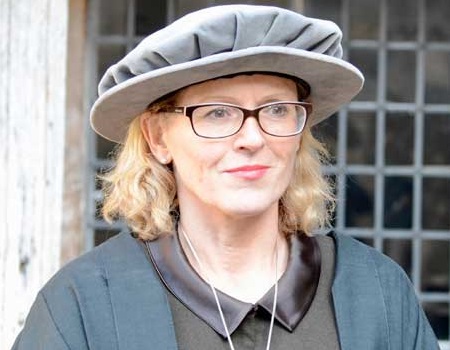 Date: 1st October 2018
Location: Lord Leycester Hospital, High Street, Warwick, CV34 4BH
Time: 10:30
The Lord Leycester Hospital is a magnificent collection of Grade I listed buildings.
Since 1126, it has housed the ancient chapel of St James the Great, nestled above the town's historic West Gate. Other medieval buildings, a courtyard and gardens were added in the centuries that followed and, together, they tell a heritage story that's deeply rooted in the civic pride and philanthropy of Warwick.
When the United Guilds of Warwick made it their home in the 14th century, new accommodation was built, along with a banquet hall, meeting room, Master's House and kitchens. For more than seven hundred years, these facilities have served the local community – and, since the Elizabethan era, provided a working residence to needy or wounded soldiers, collectively known as 'the Brethren'.
This talk from Heidi Meyer, the new Master of the Lord Leycester Hospital relates some seven hundred years of its history, with interesting anecdotes and historical context.

Cost: £7 (includes refreshments)
More events