Pump Room Gardens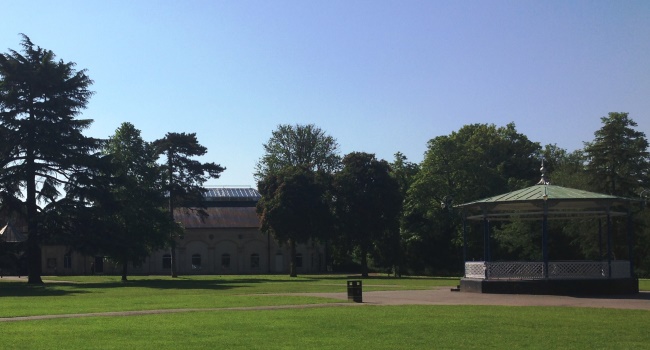 The Pump Room Gardens is one of a string of gardens in Leamington along the banks of the river Leam. It was first laid out in 1814 as a private garden for the use of the patrons of the Royal Pump Rooms. Walks were created and in 1828 an avenue of Lime trees was planted to form Linden Avenue. Music was often played and by the early 1830s a bandstand had been erected for the orchestra.
In 1868 the gardens, together with the Royal Pump Rooms, were bought by the Local Board of Health. The gardens became a 'people's recreation ground' with free access for everyone. Improvements included installing arches with lights along the Linden Avenue in 1875 and building the present bandstand 14 years later.
The Friends of the Pump Room Gardens organised the restoration of the Linden arches in 2012 and there are plans for more work to be carried out over the next few years.