Arts development
Coronavirus update
During this period of uncertainty, we have taken the difficult decision to close the process for applying for Arts Development Grants for the 2020/21 financial year.
Once the current COVID-19 situation has stabilised, we will revisit the grants available and may revise criteria for applications to direct funding to address the consequences of the coronavirus emergency.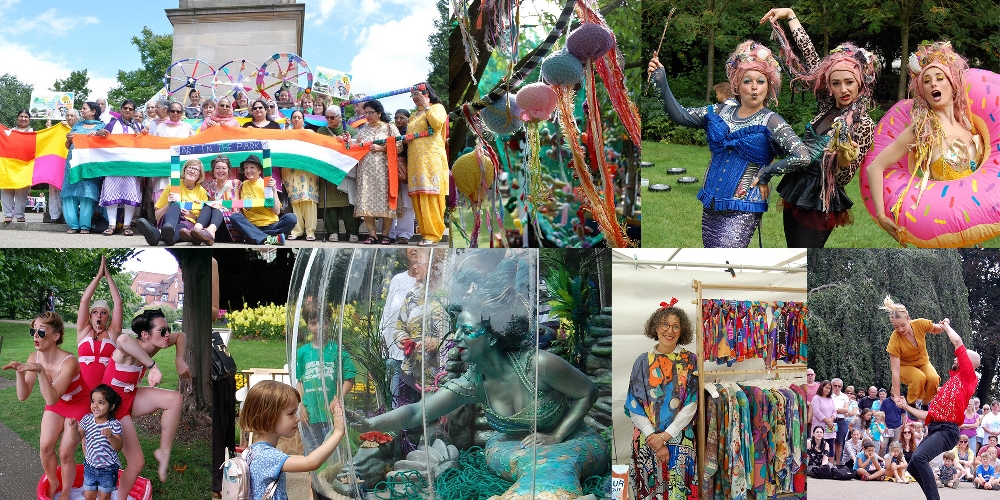 We support individual artists, creative businesses, amateur and professional arts groups and organisations with the development of their work by:
Providing advice and support for the development of arts activity in the community, and facilitating opportunities for participation in the arts
Providing small arts grants
Advocating for and raising the profile of the District's arts activity
Supporting the development of the local creative economy
Please contact us here for further information:
Arts grants
Grants are available to Arts and Heritage Organisations for any amount up to £1,500.
Funding will be considered for projects that:
Are original and high quality and take place within Warwick District
Are innovative or can demonstrate development towards self sustainability
Provide increased access to arts/heritage
Increase participation / attendance in the arts in Warwick District
Demonstrate excellence in ambition, creativity & delivery
Help promote the reputation and value of Warwick District as a place of creativity and innovation
Develop a stronger and more sustainable creative economy
Help create safer, healthier communities and encourage better engagement and wellbeing for residents
Bring arts to rural communities or those in areas of low participation
Funding will not be available for:
School based activities which take place during normal school hours
Projects which only benefit an individual
Projects which require funds for capital improvements
Our funding deadlines for 2020 are currently suspended until further notice. As soon possible new dates will be issued.
Download the grant application form
Grant application privacy statement
The information that you have provided on this application form and during the application process, will be used for the purpose of processing and administering your application for grant funding.
Each year Warwick District Council offers money for distribution to organisations that support development and accessibility to arts within the community via the Arts Grants. We are under a duty to protect public funds. We may use any of the information you have provided for the prevention and detection of fraud. We may also share this information with other bodies that are responsible for auditing or administering public funds.
We may share your application with other Council departments in order to provide you with public services. We may share your details with third parties for example other local funders if we consider this to be beneficial to you. We will do this in a way that protects your privacy.
We will retain your information in accordance with the Council's data retention policy. You have the right to access your personal data and to complain if you think your data is being used incorrectly. You may also have other rights, such as to have your data corrected or erased. Contact details for the Data Protection Officer and full details of your personal data rights are available on the Warwick District Council Privacy Notice.
Alternative sources of arts funding
If your application delivers benefit to the local community then you may be eligible to apply for a community grant:
Warwick District Council also runs a number of grants schemes available to local community and voluntary sector groups. The aim of these grants is to support projects that will enhance the health and wellbeing and quality of life of the residents of Warwick District.