OPEN 2019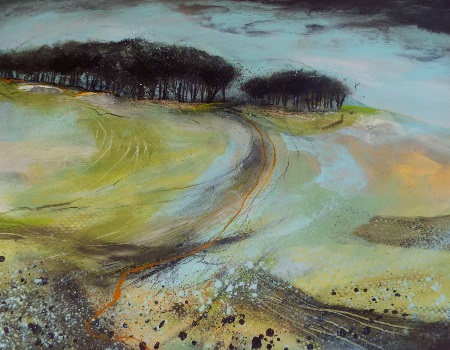 Our biennial OPEN 2019 exhibition will be taking place this year from 15 March - 26 May 2019, showcasing selected works from artists based in the West Midlands which have been chosen by an independent panel of judges.
What sort of work can I enter?
Works can comprise painting, sculpture, printmaking, drawing, photography, installation work, video and computer generated imagery, ceramics, textiles, metalwork, glass, jewellery, woodwork and mixed media.
What can I win?
The winner of the OPEN 2019 will be announced during the Awards Ceremony - Private View on Thursday 14 March, 6-7.30pm (speeches 6.30pm). The winner will receive £1000 and a Spotlight exhibition at the Art Gallery & Museum, with the opportunity to talk about their work as part of our Friday Focus programme.
Throughout the duration of the exhibition, visitors can vote for their favourite artwork. The artist with the most votes will receive the People's Choice Award of £500 and will also be given the opportunity to talk about their practice.
When do I need to submit my work?
All submissions need to be made online by Friday 1 March 2019.
Artists are invited to submit a maximum of two artworks via the online submission portal: http://leamingtonspaopen.oess1.uk
Please note that this is the ONLY way we are accepting submissions for 2019.
An admission fee of £8.00 per artwork will be charged for the submitted work(s).
Shortlisted artists will be invited to bring their work into the Art Gallery & Museum on Thursday 7 March (11am-3pm). Following a second round of judging, artists will be notified whether they have made the final selection for OPEN 2019 by the end of Friday 8 March.
All unselected works will need to be collected from the Art Gallery & Museum by Saturday 9 March (11am-3pm).
The exhibition will be open to the public Friday 15 March - Sunday 26 May 2019.
Eligibility
To qualify for entry, you must be an artist or maker over 18 years of age, living, working or studying in the West Midlands region which comprises: Herefordshire, Shropshire, Staffordshire, Warwickshire, Worcestershire and the Metropolitan Districts of Birmingham, Coventry, Dudley, Sandwell, Solihull, Walsall and Wolverhampton.
Work must have been completed after 1 January 2018.
Entries
Selected works must be available for inclusion in the exhibition from Thursday 7 March – Tuesday 28 May 2019.
All works must be for sale. Leamington Spa Art Gallery & Museum will take 30% commission + VAT for any works sold.
Two dimensional work should not exceed 3m(h) x 2m(w).
Three dimensional work should not exceed 2 x 2 x 2m.
All two dimensional work must be mirror plated.
All electronically powered works must have been PAT tested.
Please email any questions to: submissions@warwickdc.gov.uk