Friday Focus - Lunchtime Talks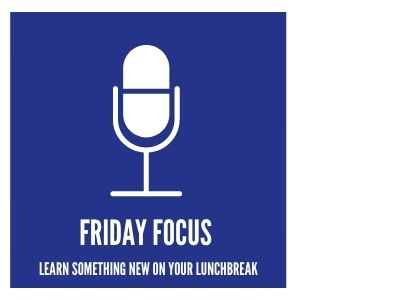 Date: 8th September 2023
Location: Leamington Spa Art Gallery & Museum
Time: 13:00 - 13:30
Find out about all of our upcoming Friday Focus talks here!
Friday Focus
Join us in the Main Gallery for talks by curators and artists that link to our current exhibitions & displays alongside our Object Focus talks, an opportunity to take a closer look & learn about some of the hidden gems in our collection.
Time: 1pm
Booking not required
8th September- Making, copying and following: The repetition of imagery in Dutch painting
Jane Simpkiss
Join Art Curator, Jane Simpkiss, as she explores why artists chose to copy or repeat certain images in Dutch painting in the 17th Century and beyond.
15th September- Heritage Open Day Talk
Victoria Slade
Learn more about our annual heritage open day tours, where we open the doors of the historic Royal Pump Rooms to the public.
22nd September- Object focus: Hubert's Scrapbook Collection
For this week's object focus we will be taking out a collection of Victorian scrapbooks made by a young child called Hubert. This is to support our new adult workshop: an introduction to decoupage scrapbooking.
29th September- Introducing: Lost Leamington
Lily Crowther
Join history curator, Lily Crowther, as she introduces our new 'Lost Leamington' exhibition.
13th October- Object Focus: Leamington's Lost Futures
For this week's object focus we plan to discuss the proposed plans for buildings in Leamington Spa that never were.
20th October- Leamington then and now- where has it all gone?
David Morse
Join us for this exciting talk from David Morse, Vice chair of Leamington History Group.
27th October- Tourists in 'Historic Warwick', 1815 – 1914
Jeff Watkin
This talk will deal with the development of tourism in Warwick between the end of the Napoleonic Wars to the start of World War I, against the background of industrial, social and technological change, which transformed tourism from an elite to a mass recreation. Nathaniel Hawthorne and the promotion of the 'Shakespeare Country' will also form part of the story.
3rd November - 'Hometown'
Kate Larkin
"I'm a self-taught textile artist and photographer based in my hometown of Royal Leamington Spa. Having grown up exploring fabrics, button boxes and viewing the world through a lens, I use century old techniques with needle & thread and photography to create contemporary embroideries and textile art. I have created a textile map of Royal Leamington Spa, which is on display in the gallery."
10th November- Needs > Labels: a sensory clothing project designed by autistic people for autistic people
Jamie Baldrick
Learn more about this amazing project carried out by Leamington Lamp, a creative school for autistic and high anxiety young people in Leamington Spa.
17th November- Object Focus: Bumbelow's Society
A chance to look at photographs' exploring Leamington's Bumbelow's Society and working men's pubs within Leamington.
24th November- Object Focus: Harrington House
An exploration of Harrington House – the Victorian gothic manor house that preceded the Spa Centre and what became of it.
Cost: FREE
More events