Friday Focus - Lunchtime Talks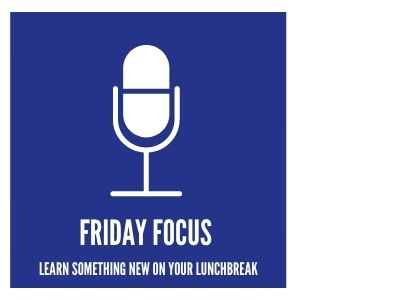 Date: 3rd May 2023 - 31st August 2023
Every week
Location: Leamington Spa Art Gallery & Museum
Time: 13:00 - 13:30
Find out about all of our upcoming Friday Focus talks here!
Friday Focus
Join us in the Main Gallery for talks by curators and artists that link to our current exhibitions & displays alongside our Object Focus talks, an opportunity to take a closer look & learn about some of the hidden gems in our collection.
Time: 1pm
Booking not required
5 May
Object Focus: Swimming at the Royal Pump Rooms. A chance to look at photographs of the pools and share memories of swimming here
12 May
Object Focus: Hydrotherapy at the Royal Pump Rooms. An opportunity to handle some of the hydrotherapy equipment from the collection
19 May
Object Focus: Ceramics on display. Find out more about the pieces by Rose Wallace, Michael Casson and Edmund de Waal.
26 May
Object Focus: An exploration of Touch by Lyndall Phelps. A chance to find out more about this project
9 June
An introduction to Going Dutch: An exhibition of 17th century painting from the collection by curator Jane Simpkiss.
16 June
Object Focus: Transforming the Royal Pump Rooms in the 1990s. Looking at documents from the collection and sharing memories of this period.
23 June
Object Focus: Swimming as a sport. An opportunity to look at posters from the Munich 197 and London 2012 Olympic and Paralympic Games.
Cost: FREE
More events