Friday Focus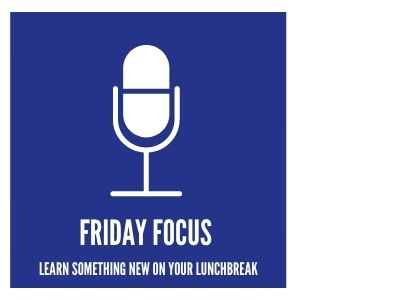 Date: 9th September 2022 - 28th April 2023
Every week
Location: Leamington Spa Art Gallery & Museum
Time: 13:00 - 13:30
Find out about all of our upcoming Friday Focus talks here!
Friday Focus lunchtime talks explore the collection at Leamington Spa Art Gallery Museum, local heritage & local artists. Come along to hear from historians, art enthusiasts, curators and more.
If you would be interested in contributing to our Friday Focus program, please register your interest by contacting engagement@warwickdc.gov.uk
2023 Dates:
03.02.23: Introduction to Silicon Spa by Huw Jones
An Introduction to Silicon Spa, the latest exhibition in the Temporary Gallery Space by History Curator Huw Jones.
10.02.23: Gavin Bowyer: The Open Exhibition, People's Choice Winner by Gavin Bowyer
An insight into the work and artistic practice of The Open Exhibition People's Choice Award winner, Gavin Bowyer.
17.02.23: Object Focus: Show & Tell from the Collection by Tammy Woodrow
An opportunity to delve deeper into the collection. A show and tell of items brought out from the art and social history store.
21.04.23: Introduction to Water, Water Everywhere by Chloe Johnson
An introduction to Water, Water Everywhere; the latest rehang in the Main Gallery by Collections & Engagement Manager Chloe Johnson.
28.04.23: Victoria Smith's Collages by Victoria Smith
Artist Victoria Smith discussing her practice working with collage and recent project with the gallery: The Pump Rooms Through Time.
Cost: FREE
More events