ONLINE - Making Histories: New Responses to the Ceramics Collections
Date: 3rd August 2020 - 31st January 2021
Every day
Location: Art Gallery & Museum
Please note, we are no longer open to the public, but you can view our exhibition online.
Making Histories: New Responses to the Ceramics Collection
Seven contemporary ceramic artists from the across the Midlands have been invited to respond to Leamington Spa Art Gallery & Museum's diverse collection of ceramics. Rupert Brakspear, Dylan Bowen, Rhian Malin, Michelle Taylor, Rose Wallace, John Wheeldon and Jon Williams will show their work alongside some of the historical objects which inspired them, from Roman kitchenware to Regency tea-sets.
This exhibition is no longer open in real life, however please visit our dedicated exhibition page, here, to read more about the exhibition, and watch our YouTube exhibition tour, here, to find out more and see the pieces on display.
---
Sponsors: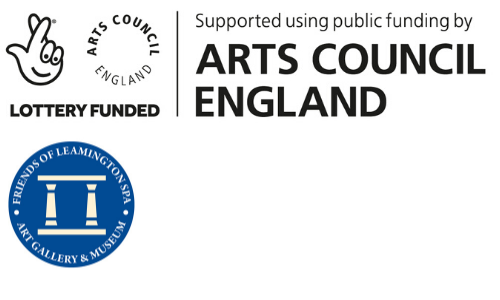 Cost: FREE ONLINE EVENT
More events
Nov 2019 »
Mon
Tue
Wed
Thu
Fri
Sat
Sun
01
02
03
04
05
06
07
08
09
10
11
12
13
14
15
16
17
18
19
20
21
22
23
24
25
26
27
28
29
30