Palette and Paper Days: Pottery Flower Making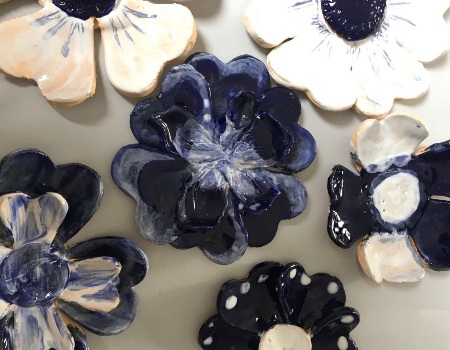 Date: 15th September 2018
Location: Art Gallery & Museum
Time: 10:30 - 15:30
Sold out!
Relaxing, chatting and making.
Take a moment out of your busy life to enjoy doing something creative. You can come alone or with friends, all sessions are run by local artists.
These include rolling and pinching techniques using fabrics and plants to create texture. Your flowers can be decorated with under-glaze paints to add colour and for a small extra charge (£3 cash on the day) you can have your flowers fired by a local potter.
You may wish to use this opportunity to make a poppy to donate to 'Warwick Poppies 2018' or you could donate one flower and keep one for yourself.
Cost: Sold out!
More events