Unlocked! Behind the Scenes at the Art Gallery & Museum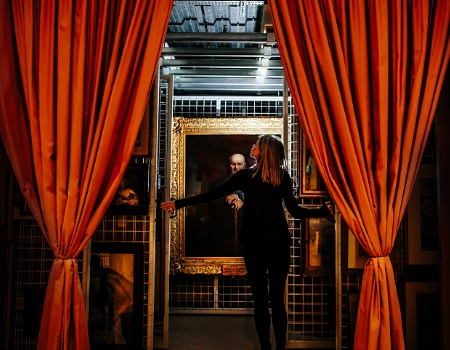 Date: 27th April 2018 - 15th July 2018
Every day
Location: Art Gallery & Museum
Time: 10:45 - 17:00
Our exhibition, Unlocked! will shine a spotlight on objects and artworks in Leamington Spa Art Gallery & Museum's wide ranging collection.
See items that are rarely displayed and others that are undergoing conservation work. Discover our most dangerous object, and view the oldest alongside the newest, the smallest and the heaviest items.
Find out more about what goes on behind the scenes, how we plan for disasters and tackle the pests that like to eat our artefacts. Learn the fascinating stories behind the objects on display and see the hidden sketch on the reverse of L.S. Lowry's The Mission Room. Visitors can curate their own displays and even see themselves inside some of our artwork!
This interactive exhibition is suitable for the whole family.
Cost: Free admission
More events